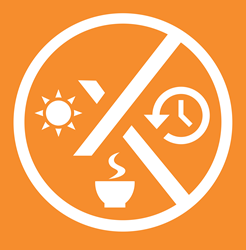 This new integration will make the lives of payroll administrators much easier.
Toronto, Ontario (PRWEB) November 18, 2014
Nexonia Inc. announced that their Time Off product now has the capacity to be fully integrated with Nexonia Timesheets and Time Allocations and includes a flexible paid time off (PTO) accruals system all calculated and managed within one interface.
Nexonia Time Off is an intuitive and easy-to-use system that allows businesses to manage employees' PTO: vacations, sick days, holidays and more. Employees can book vacations in advance and visualize how many days/hours they have in reserve. The latest enhancements cover integration with Nexonia Timesheets and in providing customers the freedom to set the accrual parameters in Nexonia according to their company's policy (accruing time monthly, quarterly, yearly, etc.), reducing the need the manually adjust individual PTO.
"This new integration will make the lives of payroll administrators much easier," says Neil Wainwright, CEO of Nexonia. "Creating a time accrual system that calculates automatically and syncs with employee timesheets was a request brought to us by our customers and we wanted to make it happen with a simple-to-use solution. This is another example of how our customers are driving new and exciting developments with Nexonia products."
A free addition for Nexonia Timesheet customers or standalone via a separate subscription, this Time Off integration and PTO accrual system is yet another way Nexonia is striving to provide its customers with one intuitive, easy-to-use platform for all of their time tracking, time off requests and expense management needs.
About Nexonia:
Nexonia Inc. is a provider of leading web and mobile Expense Reports and Timesheets solutions. These simple-to-use and highly customizable applications are fully integrated with accounting and travel-management systems. Nexonia solutions are designed to streamline the expense reporting and approval process, improve human resource management and enhance operational efficiency.
Time is money. We save both.
To receive more information, visit http://www.nexonia.com or call 800-291-4829.