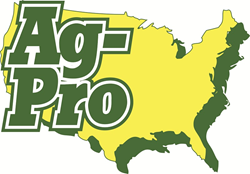 Ag-Pro Companies acquires Mid Georgia Tractor - Macon Div and announces the opening of their new Milledgeville location.
Boston, GA (PRWEB) November 24, 2014
Ag-Pro Companies announced the acquisition of Mid Georgia Tractor – Macon Div. located in Macon, GA. They also announced the opening of their newest location in Milledgeville, Georgia; marking a significant expansion in the state of Georgia – growing their total presence in Georgia to 16 locations, which will allow the company to serve all market segments, from the consumer to the corporate farms. As a result of this acquisition, Ag-Pro will become one of the largest John Deere dealers in the United States with a total of 24 locations across three states. The combined company will have approximately $500 million in annualized sales and employ approximately 500 people. Terms of the acquisition were not disclosed.
James Groover, CEO of Ag-Pro Companies, stated, "Our expansion across the state of Georgia underscores Ag-Pro's commitment to all market segments, while providing a unique opportunity to serve customers in the largest turf market in the nation across northern and mid Georgia. We will implement the same service based business model that we have utilized since 1958 as we earn the loyalty of the customer base in this market."
Commenting on how the acquisition will enhance Ag-Pro, COO of Ag-Pro Companies, Matthew Carlton stated, "Expanding our sales and service area into Mid Georgia will allow us to better serve customers who continue to grow geographically across the state. Our new footprint in Mid Georgia provides an exciting growth opportunity for our business"