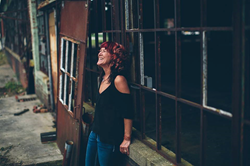 Kansas City, MO (PRWEB) November 18, 2014
On a beach in Hawaii Sandi Krakowski was inspired to encourage just 'one person' each day through her social media followings just two years ago. At that time, she had a following of 15,000 people overall. What happened next was historic as people began to share, like and comment on the #BEMORE message on a daily basis!
Now, with over 1 million people inspired through her social platforms, Sandi Krakowski has started a movement encouraging people to not just do more, but to be more in everyday life. Seeing the original response to the social media graphic campaign, she decided to write a book that expands on the #BEMORE movement. Her book has already hit Amazon's "Hot Release" title in it's first day.
The concept of Krakowski's book, #BEMORE, 77 Secrets To Your Powerful Life, is to take what started with her simple graphics into a daily journey of inspiration to find the life we all dream of with meditations and action steps for each day. "We have hundreds of thousands of stories that have poured in of people who are thinking differently and dreaming again after reading my daily quotes on social media," states Krakowski.
In January of 2015 Krakowski hits the road in a tour bus to the east coast and southern states for a 10 day #BEMORE event. The event is selling out quickly which affirms that people not only want this message and are willing to do whatever it takes to improve their lives.
Admission to the tour is free. The #BEMORE Book Tour will offer exclusive merchandise, surprises, and will be sponsored by the Feed the Children organization. Registration for this event is happening now.
#BEMORE: 77 Secrets To Your Powerful Life can be found on Amazon, iTunes, Barnes and Nobles and other retailers, along with Krakowski's website.
To register for the book tour or to purchase a book: http://www.thebemorebook.com