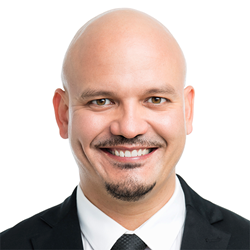 Pardoe first fell in love with real estate when he had the opportunity to help manage a hostel in a 100-year-old Buddhist temple.
San Francisco, CA (PRWEB) November 19, 2014
San Francisco-based Climb Real Estate Group is pleased to announce their affiliation with Dallas E. Pardoe II, who will join the real estate team as Sales Associate. A newly licensed residential real estate agent, Pardoe joins Climb as a member of Top Producer Kevin Gueco's real estate team.
"I was introduced to Climb by my good friend Kevin Gueco," said Pardoe. "Kevin and I have teamed up to provide clients with the best possible experience when buying property in the city. My only goal is to make sure my clients are satisfied." Pardoe's previous real estate experience includes helping manage a hostel in Japan and working in home renovation during college.
Kevin Gueco, a Top Producer at Climb since 2009, said, "Dallas' skills as a communicator and educator make him indispensable as our client liaison, and his unique understanding of construction and the rehab/remodeling process is incredibly valuable to all our clients upgrading from condos to selling single-family homes." Gueco was Climb's #5 company-wide agent last year and is in the top 2% of agents in all of San Francisco. He is also the #1 sales agent at the SOMA Grand high-rise condominium building (30+ transactions) and the Madrone development in Mission Bay (15+ transactions).
Climb's Managing Sales Director, Michelle Balog, says, "We are thrilled to have Dallas Pardoe join the Climb family. His experience as an educator makes him the perfect advocate for clients." She added, "He exhibits extraordinary skill in listening to exactly what the client wants and helps prepare them for what they need to do to complete a successful transaction in this dynamic Bay Area market."
After graduating from UCLA with a BA in English, Pardoe moved to Japan where he worked in a variety of capacities as a language instructor and business consultant. Pardoe first fell in love with real estate when he had the opportunity to help manage a hostel in a 100-year-old Buddhist temple. It was in this capacity that he discovered a passion for helping people from all walks of life while nurturing an interest in Japanese architecture and design. After returning to the United States, Dallas received his MA in Linguistics and continued to teach university students about the power and beauty of language and communication. "I joined Climb knowing that I would be able to combine my love of exceptional buildings and properties with helping people achieve their desires," explained Pardoe.
Dallas E. Pardoe II and his wife, Jessica, a professor in Sonoma, currently live in Marin with their dog Daisy. In his free time, he enjoys reading and woodworking.