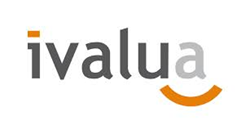 Redwood City, CA (PRWEB) November 18, 2014
Ivalua, a leading global Spend Management solutions provider, announced today that Beacon, a UK-based purchasing company that helps businesses in the hospitality, leisure and healthcare sectors improve their profitability, has selected Ivalua Solution to automate and control all of its marketplace's invoicing and Central Billing activities.
Beacon's B2B marketplace connects suppliers with more than 2,500 customers in the UK. In addition to its core purchasing services, Beacon offers Central Billing where it collects customers' monthly invoices and consolidates them into one bill. Beacon then collects the amount needed from the customer by direct debit and makes payments to suppliers accordingly. Through this service, Beacon processes more than 400,000 invoices and 20,000 direct debits and payments each year.
Central Billing is a distinguishing service of Beacon that allows the suppliers and customers who use its marketplace to simplify their financial flows and accountability. By using Ivalua to further automate this process, Beacon is able to offer a more streamlined and user friendly service, as well as spend less time on cumbersome tasks and focus more of its efforts on customer care to provide its market-leading service.
"Having a solution that is both easy to use and powerful in terms of functionality is a key part of Beacon's growth strategy across the UK and beyond. Ivalua clearly delivers on both counts and we look forward to our long-term partnership," said Paul Connelly, Operations Director at Beacon.
Taking full advantage of Ivalua's flexible platform and single codebase, Beacon implemented the Ivalua Invoice Automation and Supplier Relationship Management Solutions to:

Replace outdated applications and integrate with CRM, accounting and other systems
Directly integrate with bank accounts to handle both direct debits and payments
Reduce the Central Billing operating workload and overhead costs
Provide spend analysis on the marketplace activity
Adhere to UK and international compliance requirements
"Beacon's successful implementation of Ivalua Solution demonstrates the team's dedication to client success and the flexibility of the Ivalua tool. We are pleased and honored that Beacon allowed us this opportunity and look forward to continued achievements," said Daniel Amzallag, CEO of Ivalua, Inc.
About Ivalua
Established in 2000, Ivalua is one of the leading global vendors in SaaS Spend Management software. Ivalua is used by procurement and finance for all supplier interactions including performance and risk tracking, sourcing, contracts, procure-to-pay, invoice automation and analytics.
Leveraging one, consistent platform and robust out-of-the-box functionality, Ivalua's clients benefit from quick deployments addressing key spend categories and business processes. Clients then can increase their adoption, coverage and savings with the industry's widest range of configurability and integration capabilities. Ivalua has successfully implemented more than 200 customers worldwide (most among the Fortune 500) and is used daily by more than 300,000 users and millions of suppliers from more than 70 countries.
With quicker adoption by users, more spend under management and a lower total cost of ownership, Ivalua provides unique technology experience and highly differentiated value proposition to procurement and finance organizations. For more information, please visit http://www.ivalua.com.
About Beacon
Beacon, part of Interchange & Consort Hotels Ltd, offers a refreshing approach to purchasing, with resourceful solutions tailored to reducing businesses' costs. Its expertise lies in revealing ways to help businesses grow their profitability. Beacon supports more than 2,000 companies across a range of sectors and industries including hospitality, leisure and healthcare. Since establishing the business in 2000, Beacon has built a solid reputation for its added value services and specialized supplier base. Not only does the team work with a customer's individual needs in mind; it goes further to address future challenges by providing them with a sustainable competitive advantage. For more information, please visit http://www.beaconpurchasing.co.uk.