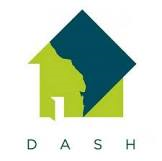 Washington, DC (PRWEB) November 20, 2014
DASH received a $40,000 grant from the Eugene and Agnes E. Meyer Foundation for strategic planning support through the Children and Family Capacity-Building Initiative.
The Children and Family Capacity-Building Initiative was created to strengthen organizations that serve vulnerable children and families in the Greater Washington region. Participation in the Children and Family Capacity-Building Initiative is limited to a targeted group of 125 Freddie Mac Foundation grantees that the Freddie Mac Foundation has designated eligible to apply for funding and support. DASH is proud to be one of these grantees.
Through the Children and Family Capacity-Building Initiative, the Meyer Foundation awards one-year grants of up to $40,000 to increase the capacity of participating organizations to raise the funds needed to achieve the outcomes supported by the Freddie Mac Foundation over the years. These capacity-building grants will enable organizations to hire consultants to help the board and staff accomplish work that requires time, energy, expertise, and innovative thinking beyond everyday operations.
Founded in 1944 by Washington Post publisher Eugene Meyer and his wife, author and social activist Agnes Ernst Meyer, the Meyer Foundation identifies and invests in visionary leaders and effective community-based nonprofit organizations that are working to create lasting improvements in the lives of low-income people in the Washington, DC metropolitan region, and works to strengthen the region's nonprofit sector as a vital and respected partner in meeting community needs.
DASH is an innovator in providing access to safe housing and services for survivors of domestic and sexual violence and their families as they rebuild their lives on their own terms. We seek to strengthen and expand the local safety net for survivors by providing high quality, voluntary services that are responsive to their individual needs and by engaging lawmakers, community members, service providers, and survivors in the movement to end domestic violence.