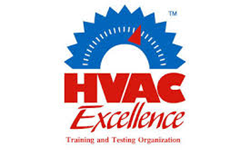 Quality Tools That Go To Work With You®
Fort Lauderdale, Florida (PRWEB) March 26, 2015
Uniweld was one of over 500 dedicated participants who were tasked with training the current and future HVACR workforce gathered for the HVAC Excellence 2015 HVACR Educators and Trainers Conference on March 15-17. The conference provided over forty training sessions to help HVACR instructors learn about emerging technologies, regulatory changes, teaching techniques and best practices. Additionally, attendees were able to attend an exposition to learn about the latest innovations in: equipment, tools, test instruments, software, controls, refrigerants, recovery machines, curriculum, chemicals, tool kits, industry certifications, educational trainers, job placement and much more.
During the general session's portion of the conference, attendees heard from: the EPA proposed changes to the Section 608 EPA Refrigerant Certification Exam, Southern California Edison discussed energy efficiency programs being deployed by utilities, the Mechanical Service Contractors of America discussed various employment opportunities for graduates of HVACR programs, and a session was dedicated to determine if attendees are highly effective instructors.
Uniweld Products Inc. has been building quality tools for the HVACR industry for over fifty years. Uniweld realized that quality tools only work when used by highly trained technicians. To make this happen, Uniweld helps HVACR instructors receive the professional development they need through their sponsorship of the HVACR Educators and Trainers Conference.
Demonstrations were held for attendees who made their way to Uniweld's booth. The "Brazing with Nitrogen" and "Take the EZ Turn™ Challenge" demos piqued the attendees' attention. Attendees were reminded the importance of running nitrogen through the line during brazing to avoid oxidation and the resulting scale with the use of Uniweld's NV1 NitroVue™ Nitrogen flow indicator. Additionally, attendees got a chance to try out the revolutionary EZ Turn™ Anti-Blowback hose fitting. A truly innovative tool with the technician in mind, the hose has a thrust bearing to take the force of a highly pressurized A/C system and reduce friction at the connection allowing technicians to tighten the hose with their fingers and fully seat it to an access fitting.
While the 2015 conference is over, the learning and exchanging of ideas can continue. Anyone involved in training the current and future workforce of the industry is encouraged to join the HVACR Educators Group on LinkedIn. Additionally, some of the presentations and photos are available to view at http://www.hvacexcellence.org/nhetc/Archive/2015/Home.aspx.
If you missed this year's conference, join Uniweld March 21-23, 2016 at the South Point Hotel in Las Vegas, Nevada for the 2016 conference. For conference details visit http://www.hvacexcellence.org/nhetc/.