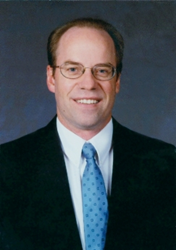 "We've very pleased to be selected by the NDDOT for this project." Vance Hanson, Bismarck Office Operations Manager
BISMARCK, North Dakota (PRWEB) November 28, 2014
Stanley Consultants has been selected by the North Dakota Department of Transportation (NDDOT) to provide design services for the rehabilitation of Highway 20. The project will begin at the urban limits of Jamestown and extend north 21 miles to the west junction of Highway 9.
The rehabilitation project will include a hot bituminous overlay the entire length of the project, and widening of the roadway and shoulder for five miles near Jamestown, improving safety and meeting transportation requirements. Stanley Consultants will provide preliminary engineering, environmental and design services for the project. The final design is expected to be completed by September 2015 with construction taking place during the 2016 construction season.
"We've very pleased to be selected by the NDDOT for this project," said Bismarck Office Operations Manager Vance Hanson. "Though our Bismarck Office is relatively new, Stanley Consultants has been providing engineering services in North Dakota for 50 years. They range from flood protection and municipal water and wastewater plants to planning and DOD airbase projects. We're excited to add transportation to our North Dakota services list."
Founded in 1913, Stanley Consultants is a global consulting engineering firm. With a focus on transportation, energy and water resources, the Bismarck Office provides planning, engineering, structural and civil design, environmental/NEPA services, and construction management services for state, local, and private clients. Located at 600 South Second Street, Suite 120, the office provides clients with a local presence, as well as access to the nationally recognized engineering firm's full spectrum of services.
The office is managed by Hanson, a North Dakota licensed professional engineer with nearly 30 years of transportation engineering experience. He is joined by Construction Services Manager Bill Sloan, a licensed professional engineer with over 25 years of experience, and a staff of designers, construction managers, and surveyors.
The firm is currently providing design services on several NDDOT projects, including intersection design on U.S. Highway 83 and a comprehensive assessment of all regulatory and warning signs through the Bismarck District.
About Stanley Consultants: Founded in 1913, Stanley Consultants is a global consulting engineering firm that provides program management, planning, engineering, environmental and construction services worldwide. Recognized for its commitment to client service and a passion to make a difference, Stanley Consultants brings global knowledge, experience and capabilities to serve clients in the energy, water, transportation and Federal markets. Since 1913, Stanley Consultants has successfully completed more than 25,000 engagements in all 50 states, U.S. territories, and in 110 countries. For more information on Stanley Consultants, please visit http://www.stanleyconsultants.com.