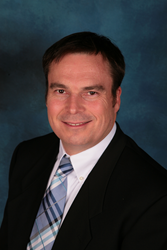 Aurora, COLO USA (PRWEB) November 25, 2014
Next week, George Bates GMS, senior vice president of global business development at Graebel Relocation, will moderate the Portland Relocation Council Winter Meeting on December 4. The half-day meeting will be held at the Oregon Museum of Science and Industry (OMSI) that is located at 1945 SE Water Avenue in Portland. According to the Portland Relocation Council's website, 46 HR and talent management executives have registered for the event.
The theme of the Portland Relocation Council Winter Meeting is, "Global Mobility View from the Top." A panel discussion followed by roundtable discussions with the panelists and meeting attendees is expected to closely follow this theme.
With Graebel Relocation since 2006, Bates is a well-respected 15-year industry veteran and thought leader. He routinely moderates global relocation events; and, is responsible for the creation of the annual Graebel Relocation Policy Summit in the Americas in 2007. The by-invitation Graebel Relocation Policy Summit will be held at the Company's world headquarters in Denver, Colorado on February 25-28, 2015. Annually, this event attracts 100 global mobility and human resource professionals from around the world.
About Portland Relocation Council
A local chapter of The Worldwide ERC®, the Portland Relocation Council is a relocation professional membership network in the Portland, Oregon area that provides networking, meeting opportunities and educational events.
About Graebel Companies, Inc.
Founded in 1950, Graebel is a privately-held global company that offers the entire suite of employee and commercial office relocation services for companies in the Global 100 and Fortune 500. On-the-ground services managed in 165 countries on six continents include full-service relocation and move management administration and consultancy, facility including specialized hospitality and healthcare relocation and workplace services. The world headquarters is located in Aurora, Colorado USA with in-region centers in the Americas, and the APAC and EMEA regions. Known for its industry-first innovations and customer-centric business practice, Graebel holds innumerable credentials, and has earned accolades from clients and from within its industry. To learn more, visit: http://www.graebel.com.
# # #