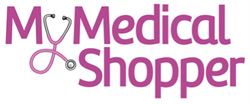 "As a business owner, it's my job to look out for the health of my employees, but it's my responsibility to consider their financial well-being as well. I jumped at the opportunity to get MyMedicalShopper," Mark Lane, owner of Coed Sportswear
PORTSMOUTH, N.H., (PRWEB) November 19, 2014
This morning MMS Analytics, Inc., the newest company spawned from the New England Innovation Center, announced the launch of MyMedicalShopper, its highly anticipated new healthcare price transparency platform. Locals are excited that New Hampshire has been selected as the first state in the country to receive access to this revolutionary new product. November 19th will mark the first time that NH residents will be able to instantly find prices for thousands of medical procedures at hundreds of healthcare providers throughout the state.
In an environment mired by unsustainable, skyrocketing healthcare costs, MyMedicalShopper is the silver bullet the industry has been awaiting. Despite numerous legislative efforts and educational initiatives designed to lower healthcare costs, insurance premiums in NH have continued to rise over the past several years. In 2003, New Hampshire was identified as a leader in healthcare reform when it enacted the first price transparency law in the nation. In spite of this, when the Catalyst for Payment Reform, a non-profit focused on healthcare reform, issued their 2014 Report Card on State Price Transparency Laws in March, it revealed that NH was one of 45 states to receive an F grade. The state's failure to deliver on more than a decade of promises for price transparency has resulted in healthcare costs rising to a level that is choking businesses and crippling self-insured Granite State residents.
Health insurance claims data compiled by MMS Analytics, Inc. reveals that NH residents in 2013 alone spent roughly $346 million more than necessary on only the top 100 most common medical procedures. If consumers had the opportunity and resources to shop for their care based on price, they could have saved 74% on these procedures. MyMedicalShopper promises to transform these hypothetical savings into reality. The application instantly identifies savings for its users; just a quick browse using the tool reveals some truly startling information. For example, users are shown that a standard procedure like a chest X-ray can range in price from about $65 to over $600, depending on the facility where it is performed. A CT head scan ranges from about $500 to nearly $3700. A nuclear stress test costs roughly $1450 at Derry Imaging, but a staggering $6500 for the same test at a nearby hospital. Users will have instant access to this kind of information through online and mobile apps for iPhone, iPad, iPod Touch, Android phones and tablets, as well as any laptop or desktop computer at http://www.MyMedicalShopper.com.
Mark Lane, owner of Coed Sportswear in Newfields, NH, is the first employer signed on to make MyMedicalShopper available to his employees. "As a business owner, it's my job to look out for the health of my employees, but it's my responsibility to consider their financial well-being as well. I jumped at the opportunity to get MyMedicalShopper because it's the first tool I've seen that enables me to do both of these things."
Tom Harte, President of Landmark Benefits, praises MyMedicalShopper. "This product will have an immediate and transformative impact on healthcare costs resulting in lower health plan premiums." Harte has worked in New Hampshire's health insurance industry for over 20 years, and he's been eagerly anticipating the day when his customers would have the ability to take control of their healthcare costs. "In our industry, even the most responsible and informed medical consumers have been limited in shopping for healthcare. If the patients don't have access to pricing, the market cannot drive down the cost of healthcare. MyMedicalShopper will provide consumers with a price transparency tool that will immediately save them money, and more importantly, reverse the upward trend of healthcare costs overall."
MyMedicalShopper will be available to customers insured through Anthem Blue Cross Blue Shield on November 19th, and available to customers insured through Harvard Pilgrim Health Care on December 1st. A number of other insurance carriers will follow suit in the near future. MyMedicalShopper will feature portability for users across all major insurers. Employers should contact their health insurance brokers for more information about signing up.
For more information on MyMedicalShopper, please contact Mark Galvin, who is the Co-founder, President, and CEO of MMS Analytics, Inc.