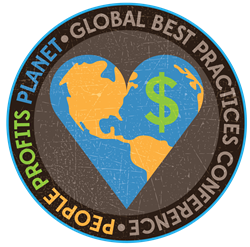 Dallas, Texas (PRWEB) November 20, 2014
TDn2K, parent company of People Report, Black Box Intelligence & White Box Social Intelligence have announced the finalists for the 2015 Best Practices awards. These awards celebrate extraordinary workplaces and operations in the foodservice industry. Winners will be honored January 20th at the 20th annual Global Best Practices conference in Dallas, Texas.
The 2015 finalists are: BJ's Restaurant & Brewhouse, The Capital Grille, The Cheesecake Factory, Chili's Grill & Bar, Denny's Restaurants, Donato's Pizza, Eat'n Park Restaurants, LongHorn Steakhouse, Panera Bread, Red Robin, Taco Bell and White Castle. There will be a winner chosen for each of the QSR, Fast Casual/Family Dining, Casual Dining and the Upscale Dining segments.
This year's finalists for the Best Practices awards were evaluated on their retention of both managers and employees, the diversity of their workforce, compensation practices, along with their practices in community involvement, corporate responsibility, employee funds and foundations, and initiatives in sustainable business practices.
In addition to the best practices awards, the 2015 Workplace Legacy Award will be presented to John Miller, CEO of Denny's Diner. "John Miller has personified servant leadership throughout his career, creating cultures that recognize and respect the work of every employee in the company. His leadership in the industry has been visible in People Report and TDn2K since we started, a voice of reason throughout changing and challenging times," said People Report founder Joni Thomas Doolin.
This year TDn2K will also present the Diamond Catalyst Award for the second time. The Cheesecake Factory was the inaugural winner. The Diamond Catalyst Award is awarded to a member of People Report and Black Box Intelligence recognized for the excellence in workforce and operational performance. "The Diamond Catalyst Award requires best practices in hiring, retention and compensation that allows the winner to define best practices in driving sales and traffic," stated Wally Doolin, chairman of TDn2K. "All of this is measured in our People Report data of over one million employees monthly and Black Box Intelligence data of over $45 billion annual revenues. To win this remarkable award is to be recognized as a truly elite performer."
Award finalists and winners will be honored at the 20th Global Best Practices conference hosted this year at the Omni Mandalay Hotel in Dallas, Texas, to be held January 18 - 20th, 2015.
TDn2K (Transforming Data into Knowledge) is the parent company of People Report, Black Box Intelligence and White Box Social Intelligence. People Report provides service-sector human capital and workforce analytics for its members on a monthly basis. Black Box Intelligence provides weekly financial and market level data for the restaurant industry. White Box Social Intelligence, currently in beta, will deliver unparalleled consumer insights and reveal online brand health. Together they report on over 30,000 restaurant units, one million employees and 45 billion dollars in sales. They are also the producers of two leading restaurant industry conferences: Summer Brand Camp and the Global Best Practices Conference, each held annually in Dallas, Texas.