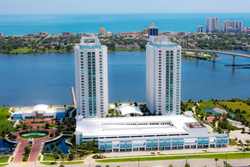 Pompano Beach, Florida (PRWEB) November 20, 2014
Winter has not even officially started and some Americans are already digging out from as much as eight feet of snow. Between shoveling the white stuff and pulling their cars out of snow drifts, many people might be thinking about a Florida condo on the beach.
Florida has almost 20 million people and will soon surge by New York as the country's third largest state. Many of the state's new residents are coming from New York City, Philadelphia and Boston to escape the cold weather and take advantage of the cheaper real estate prices. Although prices have recovered in much of the state from the condo crash days, there are still big discounts in some areas where optimistic developers built too many condos during the boom years of the early 2000s.
In 2010, the Florida condo market was a disaster. Buyers, who expected to flip the units they purchased in pre-construction for big profits, walked away from their contracts and deposits. Florida preconstruction condos that sold out in just a few days during the good times were now empty. Buyers were few and far between, even after condo prices were slashed as much as 50 and 60 percent. Things were so bad in Miami that some real estate experts predicted it would take a generation for condo prices to recover.
The experts were wrong. Most of the 49,000 new condos that were constructed during the boom years in South Florida's coastal areas are now sold, and the inventory of newer beachfront units priced under $1 million in the Palm Beach to Miami Beach condo market are virtually gone. According to the Miami Herald: "In Miami Beach, the condo crash's dog days have given way to a bull market.....With demand spiking and inventory relatively flat, prices have soared." Construction cranes are back in droves in the Miami area with 54 new buildings under construction and over 100 more in the planning stages. Prices for a new Miami Beach condo with one bedroom start around $1 million and the best new Florida luxury condo penthouses on the Atlantic Ocean are selling in the $10 million to $50 million range.
TopTenRealEstateDeals is a Florida based website that has been tracking the state's condo market sales since the market began to collapse in 2007. According to the company's real estate director, Robert Walsh, there are still a few new buildings in Southwest Florida, Central Florida and the Panhandle with inventory and closeout pricing, but the deals are disappearing fast. Although condo construction is booming in the Miami area, there has been almost zero condo construction in the rest of the state since the bust and nothing substantial will be coming to the market for a few years when prices could be twice as much as today's market.
Walsh says that the current Florida condo situation is a repeat of what has happened several times since the 1920s when robust real estate sales led to overbuilding and subsequent busts. In the early 1970's recession, one developer near Palm Beach was giving away a free Cadillac with every condo sale to jump-start sales. Those same condos are now worth about 20 times more than what they sold for in the 70s.
Real estate is never boring at TopTenRealEstateDeals. Check out today's most entertaining, important and unusual real estate news stories of the week. News such as "America's Top 10 Pricey Markets," "Top 10 Florida Towns" and "America's Cheapest House."