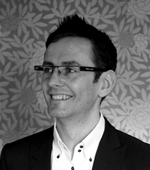 Treatment offers instantly visible results. It is safe with no known side-effects and causes minimal discomfort, if any. What's more, results are permanent, so in the majority of cases, thread veins don't recur.
Manchester (PRWEB UK) 20 November 2014
The new VivaVein treatment by SkinViva has been created to tackle some of the most common yet stubborn skin complaints. VivaVein uses clinically proven microwave technology to removal facial thread veins and spider veins.
Issues such as broken capillaries and visible veins are rarely a medical issue, yet for the sufferer they can be a significant aesthetic concern. Networks of spider veins can lend a 'ruddiness' to the face which is ageing and looks unhealthy, while larger thread veins can become prominent and difficult to disguise even with heavy makeup.
VivaVein's advanced technology allows SkinViva's doctors to tackle facial vein issues quickly and with minimal discomfort. Using a super-fine probe, specially configured micro-waves are used to heat the vein, causing it to collapse immediately within the skin in a process known as coagulation. The destroyed vein is then naturally broken down and reabsorbed by the body.
Dr Tim Pearce MB ChB BSc (Hons) MRCGP, Skinviva's Clinical Director, explains more:
"Many of our patients have expressed concerns about facial thread veins spoiling their complexion. We have been keen to find a solution to this problem, but the more common treatment options, such as IPL, laser or electrolysis, can be unsatisfactory for a range of reasons. In some cases, treatment is quite painful with the risk of unpleasant side-effects. In other, cases results are just not good enough."
"VivaVein treatment is based on British technology which has a 15-year track record and excellent clinical trial data. Our doctors assessed the system very carefully. We were impressed with the results and totally confident about our choice for creating the VivaVein treatment."
"For our patients, it is literally too good to be true. Treatment offers instantly visible results. It is safe with no known side-effects and causes minimal discomfort, if any. What's more, results are permanent, so in the majority of cases, thread veins don't recur."
While many patients might see complete removal of the veins in one treatment, others might require one or two additional sessions, which are offered at a lower price than the first.
VivaVein treatment is priced at £299 for the first fifteen minute session. Depending on the severity of the problem, a course of treatments with built-in savings may be recommended.
For larger veins, such as those on the legs, VivaVein can be used in conjunction with sclerotherapy injections for a comprehensive vein removal treatment. SkinViva are launching VivaVein with an introductory £50 off first and subsequent treatments until the end of December 2014.
While tackling facial vein problems is likely to be the primary use, the VivaVein system also offers treatment for other skin blemishes; including milia (milk spots), skin tags or Campbell-de-Morgan spots (red dots or bumps). It can also be used to tackle these issues and fine thread veins on the body as well as the face.
SkinViva offer a free consultation with their experienced doctors to enable prospective patients to have a proper assessment of their skin blemishes. This will include discussion about any possible underlying causes, before the doctor provides expert advice on the most appropriate treatment for the patient's unique needs and requirements. There is no obligation at all to proceed unless both sides are completely comfortable with the treatment plan
SkinViva was established in 2008 and have an excellent reputation for delivering excellent results and high patient satisfaction through their professional skin treatments. They are based in Manchester with their own flagship clinic is in the Castlefield area and have an extensive network of over 80 additional skin treatment clinic locations over the North West of England, including Cheshire, Lancashire and Derbyshire as well as a dedicated skin treatments training school, SkinViva Training, in 2013.