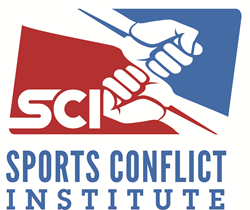 Being a student athlete really is a full time job.
Portland, OR (PRWEB) November 21, 2014
In a November episode of SCI Talk, Connor Letourneau of The Oregonian discusses issues and controversies in college basketball with SCI Founder Joshua Gordon and Ken Pendleton. They cover the challenges of student-athlete time commitments, academic integrity in the face of the University of North Carolina scandal, and the difficulty of planning for life after college sports.
In the midst of major NCAA changes that affect the student athlete experience, Connor Letourneau has a unique perspective as a sports reporter on the business of college sports and the demands on student athletes. His coverage of college basketball centers around Oregon State University, but several emerging issues are nearly universal for large programs.
The large time commitment from student athletes, especially in season, is one reason behind the conversation over NCAA changes. "Being a student athlete really is a full time job," Letourneau says. "(Student athletes) feel they work just as a hard as the people employed by the university."
Then comes the discussion over compensation. "They're smart kids and see their head coach making millions of dollars a year," Letourneau says. "They look around and think they're working just as hard. I don't think it's a conversation that will die anytime soon."
In the wake of the fake class scandal at the University of North Carolina, academic integrity for student athletes has also been put under the microscope. "I think that happens more than people realize," said Letourneau. "Programs always talk about balancing academics with athletics, but at the end of the day there is a bottom line, they do need to win games."
Letourneau doesn't see the UNC case as an isolated incident. "I think most programs do take shortcuts to make sure that an athlete stays academically eligible."
He thinks the overall relationship between academics and athletics is more telling than specific situations. "At the end of the day, is the number one priority on academics? I don't think most major programs could honestly say yes to that."
Finally, preparing student athletes for life after college sports can be difficult because performing at a high level often requires such a commitment and belief in your abilities that going professional seems realistic, even when the odds are long.
"It's almost saddening at times to talk to the third string cornerback who's a senior, and he's telling you that he thinks he's going to make the NFL," Letourneau says. "They aren't going to put the work into their academics if they think they're going to be an NFL player, even if reality doesn't suggest that."
Joshua Gordon adds, "A big challenge is clear and open transparency about what this experience is going to be...without shooting yourself in the foot from a competitive standpoint."
Listen to the full SCI Talk interview at: http://sportsconflict.org/sci-talk-oregonians-connor-letourneau-ncaa-college-basketball/
About SCI
SCI supports competitive goals in athletics through understanding, preventing, and resolving destructive conflict both inside and outside the lines. SCI serves as a knowledge center and provides a range of services to help ensure student-athlete experience is part of a healthy university culture while optimizing performance on and off the field of play. Conflict is inevitable, but how we respond determines whether success follows or costs mount. SCI Founder Joshua Gordon has over 20 years of conflict management experience.