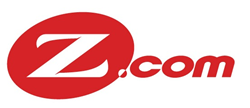 Tokyo, Japan (PRWEB) November 21, 2014
GMO Internet Group, Japan's leading provider of Internet services, today announces plans to unify its global strategy under the brand name, Z.com (z.com/en). GMO Internet Group aims to build its core values and objectives into the Z.com brand as it expands it global presence.
Since its founding in 1991, GMO Internet was built on a desire to contribute to society by helping to enrich the Internet, bringing both enjoyment and value to our customers, and creating and nurturing Internet innovation and culture. These are the values on which the Group has built industry-leading products in Japan, and will continue to uphold as it expands into new markets.
In Japan, GMO Internet Group is recognized as one of the country's leading providers in domain registration, hosting, ecommerce, payment, online security and online FX trading. Now, as the Group brings its suite of market-leading products to the global market it needed a simple and clear brand that would speak to the global community and communicate value. The GMO Internet Group will consolidate global services under Z.com to create a new brand representative of the Group's corporate philosophy and values.
Z.com is one of only three single-character domain names available in the .com namespace, and one of only six ASCII single-character names in legacy generic Top Level Domains. Z.com is one the simplest, most memorable domain names on the Internet and offers unparalleled marketing opportunity and branding potential. Z.com is expected to be a powerful tool as the Group forges new ground in the global market place.
As the last letter in the alphabet, Z represents "the ultimate". A graph with an x-axis and a y-axis is just a flat 2D image, but adding a z -axis gives it a third dimension. Z makes the perfect symbol to represent GMO Internet Group corporate philosophy and leading-edge products.
As the world's most widely used and widely recognized TLD, .com was the natural choice for a global brand. Securing one of only three single-character names available in the space will allow us to build a brand that is instantly recognizable and identifiable around the world and that will come to represent outstanding services.
GMO Internet Group has already established local presences in 16 countries, predominantly in Asia and Europe. Going forward the Group will bring existing global service brands in domain, hosting, forex and other areas under the unified Z.com brand.
The Z.com Logo
For the Z.com logo, a design was chosen that would have the strong visual appeal necessary to command a global brand. The red color is friendly and familiar while representing the passion that GMO Internet Group applies to everything it does".
The Z is formed in strong, characteristic lines and encircled in an oval shape representing a global image.
About GMO Internet Group
GMO Internet Group is an Internet services industry leader, developing and operating Japan's most widely used domain, hosting & cloud, ecommerce, security, and payment solutions. The Group also comprises the world's largest online FX trading platform, as well as online advertising, Internet media, and mobile entertainment products. GMO Internet, Inc. (TSE: 9449) is headquartered in Tokyo, Japan.