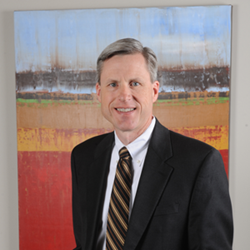 "This is a great honor and I'm proud to have been selected as President Elect. I hope to maintain and move forward the Utah Trial Lawyers Association's goals of improving access to justice in this state." - John "Jack" Ray, attorney Fabian Clendenin
Salt Lake City, UT (PRWEB) November 25, 2014
Fabian Clendenin attorney and shareholder John "Jack" Ray has been appointed President Elect of the Utah Association for Justice. The Utah Association for Justice is the largest and oldest association of plaintiff trial attorneys in the state. Mr. Ray previously served as a member of the board and as secretary on the executive committee of the organization.
"This is a great honor and I'm proud to have been selected as President Elect," said Mr. Ray. "I hope to maintain and move forward the Utah Trial Lawyers Association's goals of improving access to justice in this state."
Promoting High Standards Among Utah Plaintiff Attorneys
In existence for nearly four decades, the Utah Association for Justice has always sought to safeguard the rights of victims and promote fairness for injured persons and their loved ones. The organization has also sought to strengthen the justice system in the state of Utah through public education and discourse.
"Members of the Utah Association for Justice all believe in the legal system and the idea of fairness" said Mr. Ray. "I'll work closely with Association members to ensure we never lose sight of this. Through mentorship and training of new attorneys and outreach to the injured, we'll make sure that our standards of legal excellence remain high."
Continued Excellence from the Team at Fabian Clendenin
Mr. Ray's appointment is yet another example of legal excellence from Fabian Clendenin. Earlier this year, 24 attorneys at the law firm were named to the 2014 Mountain States Super Lawyers List and Rising Stars List. The attorneys of Fabian Clendenin have shown consistently high levels of accomplishment over the decades, achieving positive legal outcomes and just settlements for clients.
"I've been with Fabian Clendenin since 1988, and I've always had tremendous respect and admiration for my fellow attorneys," Mr. Ray noted. "We're dedicated to our clients, and we believe in fighting to ensure that our legal system works the way our country's founding fathers would have wanted it.
"Fabian Clendenin is a powerhouse of a team and will continue to be one, and I'm humbled to be a part of it."
About John "Jack" Ray
John "Jack" Ray is a skilled attorney with more than 25 years of experience. He graduated magna cum laude from the University of Utah and graduated cum laude from Brigham Young University's J. Reuben Clark Law School.
Mr. Ray has focused much of his attention on helping those who have been injured or affected by negligent medical care. He served for years on the Utah State Bar Ethics Advisory Opinion Committee. He is the recipient of the Utah Trial Lawyers Association's "Legislative Titan" award for 2012.
Mr. Ray volunteers for several non-profit organizations in Utah that are focused on conservation.
About the Utah Association for Justice
Originally founded in 1965 as the Utah Trial Lawyers Association (UTLA), the Utah Association for Justice is a group dedicated to the art of advocacy and providing assistance to those who seek legal redress following serious injury and/or property damage. The Utah Association for Justice upholds the Constitution of the United States, as well as the Constitution of the State of Utah, and seeks to enhance the professional and personal standards of its members in the legal field.
Learn More about Fabian Clendenin
For more information about Fabian Clendenin and the esteemed members of their legal team, interested parties are asked to contact the firm directly. More information about the firm can be found at http://www.injuryutah.com.
215 South State Street, Suite 1200
Salt Lake City, UT 84111
Phone (801) 384-4599
Originally posted by InjuryUtah