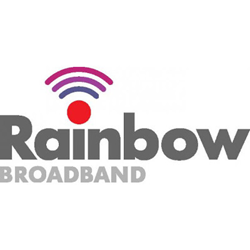 "Rainbow is fast and reliable. It's helping us do our jobs more quickly and efficiently."
New York City (PRWEB) November 25, 2014
Architecture is a team effort at CDR Studio. But this prolific practice on the northern border of Manhattan's Chinatown was almost cut off from the global community that it strives to connect with: Bandwidth restrictions are a common compromise for businesses in this storied NYC district.
For a firm that counts a clientele of top brands, landmark museums, and much more in its strikingly original portfolio, its severely pinched Internet – brought on by the aging copper network of the city's dominant telco – was an unsustainable situation. Their 15-person team was routinely grinding to a halt when they attempted to exchange large-scale files with their clients.
Relief arrived in the form of Rainbow Broadband, whose Hybrid Fiber microwave network gave CDR Studio a fast 25 Mbps link in a neighborhood where no one else could make it happen. "When we first moved into this building, we really struggled with the Internet connection," says Amanda Kras, Senior Associate at CDR Studio. "Once we heard about Rainbow Broadband, that's the direction we went and it was the right decision: Rainbow is fast and reliable. It's helping us do our jobs more quickly and efficiently."
As with most other industries, the evolving workflows of architecture make fast bandwidth an absolute necessity for firms like CDR Studio. "Internet speed has become much more important than it used to be," Kras explains. "We're constantly uploading/downloading extremely large CAD and PDF files. As Design Architect for a major European automaker, we adapted and implemented the architectural master plan for the United States Dealership Network. It is critical for us to have a reliable connection that is capable of sending and receiving large files as quickly as possible. Before Rainbow, our productivity could slow to a standstill – that doesn't happen anymore."
A carrier class network made specifically to service New York City, Rainbow Broadband's technology gives business customers a high-speed connection alternative. In addition, Rainbow's "last-mile" delivery over its hybrid fiber microwave radio network protects its customers from weather-related events such as high winds, driving rain and extreme flooding – their secure link enters through the roof of the building, giving CTO's the demonstrated ability to remain operational even if the roads are underwater.
Another priority for Rainbow Broadband is to provide unmatched customer service, with fast installation and a dedicated sales representative who provides a one-to-one point of contact. "The install team was really friendly and professional," notes Kras. "Our sales person, Rob Adlerstein, is great to work with as well – he's always right there for us on anything we need."
Tasked with keeping the architects at CDR Studio in motion, Amanda Kras is confident that their all-important Internet connection is in the right hands. "Having service providers that we can rely on 100% is priceless," she says. "We put Rainbow Broadband in that category."
###