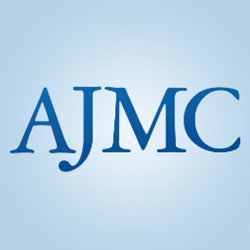 Primary care physicians with HIT in the study were specifically less likely to accept patients with private insurance, not Medicare or Medicaid.
PLAINSBORO, N.J. (PRWEB) November 23, 2014
If you think HIT will help solve the capacity problem in primary care, keep looking for answers. A new survey published in the annual special issue on HIT in The American Journal of Managed Care offers a few surprises: having HIT capacity did not make a practice more likely to want new patients. In fact, it make the practices less likely to want new ones. For the full study, click here.
The study, led by Renuka Tipirneni, MD, MSc, evaluated results of a cross-sectional survey of Michigan primary care physicians (PCPs) from the specialties of pediatrics, internal medicine, and family medicine, which took place between October and December 2012. Of 739 respondents, 83 percent said they anticipated accepting new patients in the future.
However, in a closer look at the responses showed that practices with the greatest numbers of HIT technologies were significantly less likely to anticipate having the capacity to accept new patients. However, PCPs with higher HIT use were specifically less likely to accept patients with private insurance—not Medicare or Medicaid.
The authors had a few explanations for this, with several explanations relating to whether HIT made practices more efficient. The authors noted that studies vary widely in the effect of HIT and electronic health records (EHR) on the efficiency of a practice; some studies find HIT leads to longer patient encounters and thus less efficient, while others find it makes practices more efficient. Other studies say physician productivity over time, but that the presence of EHR affects practices differently depending on their size, with larger practices benefiting more.
The authors were surprised to find greater willingness to accept new Medicaid and Medicare patients and noted during the study period, and speculated that these patients may have provided a more predictable source of revenue. Finally, the general lack of willingness to accept new patients may have been tied to an overall strength of resources for the practices that had more HIT investment.
The study appears in AJMC's annual special issue on HIT, which featured Julia Adler-Milstein, PhD, as its guest editor. Adler-Milstein, an assistant professor at the University of Michigan, writes on the 3 key themes of HIT for this issue.
About the Journal
The American Journal of Managed Care, now in its 20th year of publication, is the leading peer-reviewed journal dedicated to issues in managed care. Other titles are The American Journal of Pharmacy Benefits, which provides pharmacy and formulary decision makers with information to improve the efficiency and health outcomes in managing pharmaceutical care. In December 2013, AJMC introduced The American Journal of Accountable Care, which publishes research and commentary devoted to understanding changes to the healthcare system due to the 2010 Affordable Care Act. AJMC's news publications, the Evidence-Based series, bring together stakeholder views from payers, providers, policymakers and pharmaceutical leaders in oncology and diabetes management. To order reprints of articles appearing in AJMC publications, please call (609) 716-7777, x 131.
CONTACT:
Mary Caffrey (609) 716-7777 x 144
mcaffrey(at)ajmc(dot)com
http://www.ajmc.com