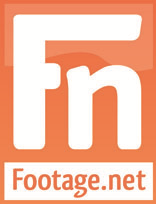 The addition of the Sir David Frost Archive is truly a remarkable event, and our goal is to help creative professionals find this vital source material and connect them with Reelin' In The Years Productions so they can put it to use
New York, NY (PRWEB) November 24, 2014
Footage.net, the world's premier online resource for stock footage search and discovery, announced today that Reelin' In The Years Productions, a leading source for footage of musical artists, entertainers and history makers, has added the The Sir David Frost Archive database to its search and screening platform. Footage.net users worldwide will now be able to discover this remarkable collection of interviews and connect quickly with Reelin' In The Years Productions for licensing.
Reelin' In The Years Productions recently became the exclusive agent for clip sales worldwide for The Sir David Frost Archive, a collection controlled by Paradine Productions. For over 50 years, Sir David Frost conducted thousands of in-depth interviews with the world's leading politicians, celebrities, musicians and comedians, which were aired by numerous broadcasters around the globe, and Paradine controls the rights to a majority of those productions.
"We're thrilled that Paradine has entrusted us with the task of licensing clips from this storied collection," said David Peck, Reelin' In The Years Productions President. "And equally excited about adding this content to the Footage.net platform, which gives creatives from around the world another great way to discover and make use of this amazing historical resource. We've been with Footage.net almost since their inception and the value that they've brought to my company is immeasurable. I can't even begin to count the times that we've done licenses with production companies who have found something obscure in our archive via Footage.net's stock footage search platform that otherwise would not have crossed our path."
Wilfred Frost, one of Sir David Frost's three sons said, "I am delighted we are partnering with David Peck and Reelin' In The Years Productions on clip sales of Dad's archive. We met and interviewed many potential partners, and David and his team were the perfect fit. There is an extraordinary opportunity here, and I am confident Reelin' In The Years will help us make the most of it."
"We're excited whenever one of our partners adds a new collection to our stock footage search and screening platform," said David Seevers, Footage.net Chief Marketing Officer. "The addition of the Sir David Frost Archive is truly a remarkable event, and our goal is to help creative professionals find this vital source material and connect them with Reelin' In The Years Productions so they can put it to use."
Some of the many highlights of this distinguished archive are interviews Sir David Frost conducted with world leaders such as Nelson Mandela, The Shah Of Iran, Mikhail Gorbachev, Yitzak Rabin, Benazir Bhutto, Margaret Thatcher, Presidents Ford, Carter, Reagan, Bush, Clinton and nearly 30 hours of the now legendary interviews with President Richard Nixon filmed only two years after he resigned from office. Additionally, there are interviews with personalities such as Clint Eastwood, Muhammad Ali, Jodie Foster, Rock Hudson, Warren Beatty, The Bee Gees, Jane Fonda, John Travolta, Elton John, Bill Gates, Martin Scorsese, Paul McCartney, Sean Penn and a moving 70 minute introspective interview conducted with the late Robin Williams in 1991.
Founded in 1992, San Diego based Reelin' In The Years Productions is regarded as the world's largest library for footage of musical artists, as well as interviews with entertainers and historical figures. The addition of The Sir David Frost Archive follows closely behind Reelin's addition of the Merv Griffin Show Archive, a comprehensive collection of interviews with the most important people in popular culture. Acknowledged as one of the premier talk shows in the history of television, this ground-breaking show was known for in-depth interviews with celebrities and newsmakers, innovative stand-up comedy and stellar music performances. Reelin' has completed cataloging the full archive and has restored over 2500 hours of footage from this monumental archive. Between the two collections, Reelin' In The Years now offers a world-class inventory of thousands of hours of in-depth and historically significant interviews.
Along with The Sir David Frost Archive, the 20,000 hours of music footage spanning nearly 90 years and the 2,500 hours of The Merv Griffin Show which aired from 1962 – 1986, Reelin' In The Years Productions has become one of the world's premier sources for footage of musical artists, entertainers and history makers.
About Footage.net
Footage.net is the world's premier online resource for stock footage research. Since 1994, Footage.net has focused on meeting the needs of both footage users and footage providers. Today, Footage.net remains committed to helping users find the best footage as quickly and easily as possible; generating new leads and licensing opportunities for our member archives; and strengthening the footage licensing industry as a whole. Our dedicated footage search engine makes it easy for creative professionals to search 40 world-class footage collections simultaneously and view over 3.5 million clips, many of which are available for download. Our Global Search partners include some of the best-known companies in the stock footage industry, including AP Archive, Getty Images, ITN Source, FootageBank, Framepool, Historic Films, Reelin' in the Years Productions and NBC News Archives, as well as some exciting new specialist collections, such as Skyworks, Critical Past and Celebrity Footage. Footage.net is also home to the Zap Email, used every day by creative professionals to send footage requests instantly to over 50 top footage providers.
About Reelin' In The Years Productions
Over the course of the last two decades, Reelin' In The Years Productions has amassed the world's largest library of music footage housing over 20,000 hours of material from the 1920s through today which is available to license for all forms of media worldwide. The archive runs the gamut from full-length concerts to in-studio live and lip-sync performances. RITY possess many interviews with the performers, as well as a wide variety of b-roll footage. At present, RITY now represents over 45 companies worldwide, from major TV networks to smaller archives of home movie footage of individuals who filmed some of the most important concerts and events in music history.
While Reelin' In The Years Productions has been recognized as a world leader in music footage, with their representation of the daily talk-show The Merv Griffin Show (1962 – 1986), and The Sir David Frost Archive they also are able to license over 3,500 hours of other significant forms of footage such as in-depth interviews with the 20th century's icons of Film and Television, Politics, Comedy, Literature, Art, Science, Fashion and Sports. The archive is searchable through their online database http://www.reelinintheyears.com