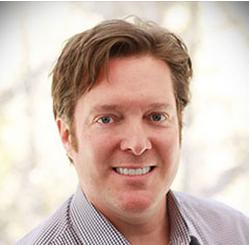 "We are pleased to have reached an agreement with our partners that will provide the Company with the funding to aid in the execution of our business strategy," said Charles Wright, founder and CEO of ATADATA.
Atlanta, Ga. (PRWEB) November 24, 2014
ATADATA Solutions, the leading technology in automated Server Discovery and Workload Migration, is pleased to announce that an agreement has been made with its capital stakeholders to recapitalize the Company. The Company will rebrand itself as ATADATA (http://www.atadata.com), which represents "Any to Any" for Enterprise-class application migration between any Data Center, or Cloud Platform, for true Workload Portability. Furthermore, additional capital will be invested into the business for sustainable, long-term growth.
"This is an exciting moment for ATADATA," said Charles Wright, founder and CEO of ATADATA. "We are pleased to have reached an agreement with our partners that will provide the Company with the funding to aid in the execution of our business strategy. The increased investment will enhance our customer experience through product innovation and brand marketing activities. Our customers, vendors, and employees will benefit from the reinforcement of ATADATA's unique position as the only true agentless technology for migrating any workload, with any Operating System, and across any hypervisor or Cloud Provider, for the Enterprise Client."
As part of the agreement with the investment group, which consists of serial entrepreneur Mark Metz and the executive team led by Wright, management will collectively become beneficiary shareholders in the restructured ATADATA. On Nov. 20, the Company approved terms for a new $4 million revolving credit facility.
The recapitalization significantly increases ATADATA's financial flexibility, which will allow the Company to accelerate its investment in the business through product development, in addition to bolstering delivery and marketing activities.
Following ATADATA's announcement, Ian Easton becomes the newly appointed Chief Commercial Officer. Easton assumes responsibility for all branding, sales, marketing, business development and channel strategies. With more than 20 years of startup and management experience in global IT sales, Easton co-founded multiple companies with lead investor, Mark Metz, including: Optimus Solutions, Canvas Systems, Corus360, and Relus Technologies yielding two exits to publicly traded entities SoftChoice and Avnet, Inc. In his latest role as Vice President of Cloud Enablement and Migration at Relus Technologies, Easton initiated the Cloud practice for Relus Technologies while generating a strong partnership with Amazon Web Services (AWS) in the southeast.
Wright said, "Ian joins ATADATA at a crucial stage in our development as a niche software company. His extensive sales and management experiences with some of the best technology startups in Atlanta will help ATADATA execute on the potential of our pipeline and partner strategy."
"I believe ATADATA has an extraordinary technological advantage through their proprietary, agentless Discovery and Migration Engines," stated Easton. "I am now working with the preeminent development team in the workload portability space, and supporting the organization as it accelerates through the next stage of market development. My mission is to fulfill both the commercialization of the evolving technology story, and the disruptive vision of the founder."
About ATADATA
ATADATA is a company founded by seasoned technologists with a mission is to simplify complexities in Enterprise Cloud and Data Center Transformation, through Automation. ATADATA was born as the Holistic Transformation suite for any Physical, Virtual, or Cloud Platform. Our values and deep experiences enable us to solve common migration problems, while delivering on the promise of truly seamless workload portability. Our technology, process and team are proven, and we offer the most comprehensive and functional Discovery, Clone, and Migration solutions available.
For more information, please visit http://www.atadata.com.