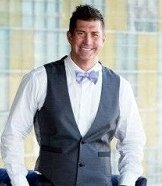 Denver, Colorado (PRWEB) November 25, 2014
Mortgage Banker, Jason M. Ruedy, also known as The Home Loan Arranger, is offering free, no-obligation consultations to potential borrowers in need of advice and guidance in regard to mortgages. Due to the combination of proposed new mortgage rules and historically low mortgage interest rates, there has been a recent influx of potential home buyers in the real estate marketplace. Because many of them are first-time homebuyers, there is an increased need for qualified mortgage brokers willing to work one-on-one with borrowers.
According to an article published on Reuters.com on November 11, 2014 entitled Easier Mortgage Rules, Stable Rates Bring Back U.S. Home Buyers, "U.S. home buyers are returning to the market after almost a year as interest rates stabilize and regulators propose more relaxed rules on mortgage lending."
The article also states, "Interest rates fell in October to their lowest since June 2013 after rising steadily for the past year. Although up slightly since, they are still at historic lows. New rules proposed will allow Americans to buy homes with down payments as low as 3 percent."
"I have noticed a marked increase in the number of potential first-time home buyers who have contacted my office in the past two months. We might technically entering the slow season for real estate transactions because we are nearing the winter holidays, but in my office you'd never know it. We've been very busy assisting borrowers with loans for new purchases, and also helping people who are interested in refinancing." - Jason M. Ruedy, The Home Loan Arranger
The Reuters.com article alludes to the fact that first-time home buyers have been missing from the marketplace because they have had a difficult time qualifying for low interest rate loans. But more relaxed mortgage lending rules will be helpful in getting this group of potential homebuyers into the marketplace, which should cause a spike in home buying in the near future.
"It's been difficult for first-time home buyers over the past few years. Lending standards have been very tight which caused many people to put their plans to purchase a home on hold. But with the proposed new lending rules, first-time homebuyers will have many more opportunities. This is why I'm offering a free, one-on-one consultation to anyone who wants more information about qualifying and applying for a mortgage. I want everyone to know that the low interest rates we are enjoying today will probably not last forever. So it might be a good idea to think about purchasing a home sooner rather than later." - Jason M. Ruedy, The Home Loan Arranger
About The Home Loan Arranger:
Mr. Jason M. Ruedy, also known as The Home Loan Arranger, has 20+ years of experience in the mortgage business. His company was built around the crucial principles of hard work, discipline, and determination. The Home Loan Arranger evaluates client applications quickly and efficiently and structures loans with the best possible terms. Mr. Ruedy is successful in achieving loan closings for clients while meeting their highest expectations. Jason M. Ruedy is ranked #2 in the state of Colorado by Scotsman Guide, which is the top leading resource for mortgage originators.
For media inquiries, please contact Mr. Jason M. Ruedy, "The Home Loan Arranger":
The Home Loan Arranger
512 Cook St #100
Denver, CO USA
Phone: (303) 862-4742
Toll Free: (877) 938-7501
http://www.thehomeloanarranger.com/