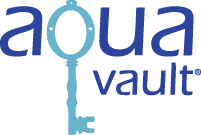 Unlike other avenues for shopping for fulfillment services, FulfillmentCompanies.net thoroughly screens providers.
Dallas, Texas (PRWEB) November 26, 2014
AquaVault, a rapidly growing and innovative product company that created the patented AquaVault, an outdoor safe and lockbox, had no idea of the success it would achieve early on in the business. The company was born when its founders (Robert Peck, Jonathan Kinas, and Avin Samtani) took a trip to a luxury beach resort in South Beach and had their possessions stolen while swimming a few feet away. After the friends left their prominent positions to 'live the dream', never in their wildest dreams did they envision the company would experience such rapid growth so quickly. The company has been featured on such shows as NBC's The Today Show, Fox News, HSN, and ABC's Secret Sales and currently sells to over 100 countries all over the world.
But with such success also came logistics challenges with delivering products to its customers. Like many product companies, AquaVault utilized an outsourced fulfillment services solution rather than warehousing and shipping their product on their own. Their fulfillment provider promised AquaVault the world, but couldn't deliver a high quality, error free, technologically robust solution - so the company decided to begin a search for a replacement warehousing company.
While conducting the vendor search, Robert Peck stumbled upon FulfillmentCompanies.net. He was intrigued by the notion that FulfillmentCompanies thoroughly screens warehouses and learns about the specific needs of each company in order to make intelligent connections to high quality warehouses.
"It's extremely difficult for companies to find a fulfillment services solution because they either have to believe what they read on each provider's website or search through online directories that don't conduct screening or vetting whatsoever," said Will Schneider, President of FulfillmentCompanies.net. "Our service is the only connection service of its kind that thoroughly screens e-commerce and order fulfillment services companies," he continued.
As a result of the connections, AquaVault was able to select a replacement provider that immediately implemented a fully automated order fulfillment integration. Furthermore, the selected provider was able to save AquaVault 40% on its warehousing and shipping fees.