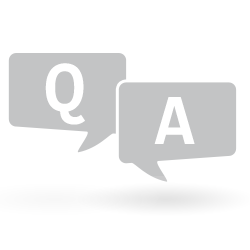 The question/answer system creates an open forum for publishers and advertisers to get help with their online advertising needs and goals.
San Diego, CA (PRWEB) November 25, 2014
San Diego based online advertising company, AdPlugg, announced the release of a new social question/answer system. The question/answer system creates an open forum for publishers and advertisers to get answers to their advertising questions. This new system complements AdPlugg's robust offering of online advertising services.
The new social question/answer system allows any registered user (registration is free) to post a question. The question can then be addressed by the user community. The question can be up voted, bubbling it to the top of the list or down voted, pushing it down to the bottom of the list. Any registered user can post an answer to the question and these answers can in turn be up or down voted. Both questions and answers can receive comments if more clarification is needed.
"With this new question/answer system we are looking to create a social community where both publishers and advertisers can get help with online advertising," said CEO, Collin Krawll. In addition, the new question and answer system will help to provide support to the more than 1,500 new users that have signed up for the AdPlugg service since it was launched 12 months ago.
AdPlugg's primary offering is a simple service that allows bloggers and other content providers to place ads on their website. This in turn, creates opportunities for advertisers to market their products and services to a blog's reader base. The service is made up of a web based ad manager (available through adplugg.com) and an easy to install plugin. Once the plugin is installed, ads are served from the cloud based ad servers at adplugg.com. While AdPlugg works on any site, its WordPress Ad Plugin makes setup incredibly simple for the estimated 60 million websites running on WordPress. The basic AdPlugg blog advertising service is completely free for low traffic sites. Additional pay options and features are available for more demanding, high volume customers.
About AdPlugg
Based in San Diego, California, AdPlugg offers a simple but sophisticated plugin and service that allows web based publishers and advertisers to build their businesses. The AdPlugg advertising plugin installs instantly into any website opening up a myriad of controls, options and analytics available through adplugg.com. AdPlugg benefits advertisers by giving them an exciting and affordable way to get in front of their target market through online advertising.
To learn more about AdPlugg, visit http://www.adplugg.com.