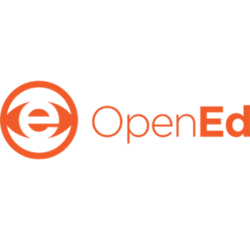 (PRWEB) November 24, 2014
OpenEd, creator of the world's largest catalog of Common Core-aligned resources, invites educators with a talent for crafting their own standards-aligned assessments to vie for one or more of the 50 $1,000 prizes in its Open Assessment Contest.
Categories span 50 Common Core math and English language arts standards, ranging from "Elementary Language Arts: Speaking and Listening" to "High School Math: Using Probability to Make Decisions."
Entries must contain free, open-source item content and be publicly viewable and downloadable, regardless of the software they use and where they create the content. The assessments do not have to be created on OpenEd.
Entrants may submit multiple entries in multiple categories; the deadline is January 15, 2015.
Entries will be judged by the OpenEd curator team, made up of assessment writers and teachers. Winners will be announced on January 17, 2015, and will be posted on the OpenEd website.
What: OpenEd's Open Assessment Contest, with cash prizes totaling $50,000
Who: K-12 educators
Where: OpenEd.com
When: Now through January 15, 2015
About OpenEd
OpenEd was founded in 2012 with the goal of providing teachers with access to the best educational resources for their students, with a focus on finding the right resources to teach the Common Core State Standards. To accomplish this important goal, OpenEd built the world's largest catalog of educational lesson plans, assessments, videos and games. OpenEd is committed to keeping the majority of its content available for free to educators around the world. For more information, visit http://www.OpenEd.io.