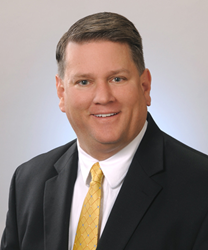 Kissimmee, Florida (PRWEB) November 25, 2014
Kissimmee Utility Authority vice president of corporate communications Chris M. Gent has been named one of three finalists for the Kissimmee/Osceola County Chamber of Commerce's 2014 Business Person of the Year Award.
The award honors the achievements of an individual in Osceola County who exemplifies exceptional leadership within his or her business and beyond, and who has given of his/her time and expertise in making a better community.
Gent serves as chief media spokesman for the utility and is responsible for internal and external corporate communications, including marketing and advertising, media and public relations, employee communications, special events and corporate philanthropy.
A graduate of Leadership Osceola County and Leadership Central Florida, Gent currently sits on the boards of Community Vision, Kissimmee/Osceola County Chamber of Commerce, Florida Hospital Kissimmee Community Advisory Board, Kissimmee Main Street and the Florida Public Relations Association.
Gent earned his bachelor's degree in communications from the University of Central Florida and master's degree in strategic public relations from The George Washington University in Washington, DC, where he graduated valedictorian in 2011.
In 2010, Gent was inducted into UCF's Nicholson School of Communication Hall of Fame and was named Central Florida's Public Relations Professional of the Year by the Florida Public Relations Association. In 2012, he received the Amigo Award from the Hispanic Business Council for his strong support of the Hispanic community in Osceola County.
Founded in 1901, KUA (http://www.kua.com) is Florida's sixth largest community-owned utility powering 67,000 customers in Osceola County, Fla.