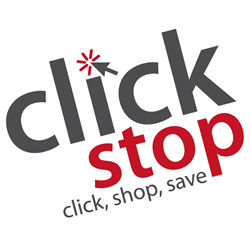 (PRWEB) November 25, 2014
With hiring continuing on the upswing at Clickstop, the roll-out of a new employee on-boarding program has proven beneficial for new employees joining the company.
The career accelerator program, Clickstart, is designed to equip new employees with information that will help them make great decisions quickly and easily anticipate the ripple effect their work.
The self-guided program involves pairing new employees with current employees to discuss the company's core values, mission, code, teams, performance, profit sharing, and customers. Through questions and interviews, new hires quickly get up to speed on how Clickstop works as a whole, allowing them to make an impact faster and more effectively.
"We are hiring like crazy," said Monica Steffeck, Culture Team Project Manager, and one of the creators of the program. "We wanted to put something together to help get new people up to speed as fast as possible while giving them real-time understanding of how we work."
Clickstart helps new people understand the vast amount of expertise throughout the workforce through hands-on work and storytelling. It integrates new employees into the company by introducing them to people and departments they may not initially be working with in their position. It is designed to decrease the time it takes for a new employee to become 100% effective at their job.
"I learned more in two days than I did in two months at any other job," commented Justin Taylor who recently joined Clickstop's Marketing team.
"The wisdom and insight of our team makes our on-boarding experience so valuable to new employees," continued Steffeck. "We have an extremely high-performing team. The program simply draws out the best knowledge and sharpens it for our veterans and our new hires. It's a great introduction into our culture and how we work."
###
About Clickstop, Inc.
Clickstop is the parent company of a suite of online retail stores based in Urbana, Iowa. Its focus on great workplace culture has landed the company multiple work environment-focused awards including two first place achievements as the Coolest Place to Work. Clickstop web properties serve diverse markets that include the moving and cargo control industry, energy efficient insulation products, and home organizing solutions. For more information visit Clickstop.com.