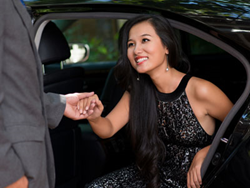 Los Angeles, CA (PRWEB) November 24, 2014
While millionaires are considered a catch in the affluent dating community, they still must do the right things to make a first date successful. Match Million discusses 10 things that can ruin a first date and hurt a millionaire's chances of having a second one.
Obsessing about former relationships: This add tension to the conversation. Too much disclosure on the first date shows that you are disloyal and prone to drama.
Discussing how much income tax you pay: While this shows that you have a lot of money, it can make people feel less sorry for you. Your intentions may backfire and make you look selfish.
Being too late: You probably run a business and your company revolves around you, but that doesn't excuse you from making her wait. She already knows you are a busy man.
Bragging about celebrity friends: If you are successful in the business world, it is inevitable that you know some famous names. This is already known, so there is no need to highlight it. Maintain the focus on her and make her feel special.
Complaining about "haters": This makes you look pessimistic and paranoid. This goes with the territory, you are privileged, be classy.
Being rude to service staff: You are no better than them, and may have even started as one. Big things have small beginnings. Showing them respect is a major plus for your date.
Being overprotective of your luxury items: Don't get angry if she accidentally spills a little bottled water in your Lamborghini, or closes the door by pushing the window. Brush those trivial things off, it will place you in a better light in her eyes.
Asking her to quit her job: Don't try to tell her how to live her life on the first date.
Being too serious: If you are meeting her after work, you need to make sure that business mode is turned off. This isn't a business meeting, remember to have fun and be flirtatious.
Throwing luxury gifts at her face: Fancy dinners and gifts should be no strings attached. Giving her guilt about a gift is classless -- not the quality of a gentleman.
Read more about dating etiquette and behavior on the Match Million blog at http://www.matchmillion.com/.