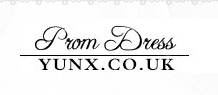 (PRWEB) November 28, 2014
Recently, Yunx.co.uk, a lifestyle retailer committed to helping people live better, more eco-friendly lives, has updated its website with its new collection of flower girl dresses. These models are designed by the famous designers from Hong Kong and Japan.
Yunx.co.uk is holding a promotional campaign for the last days this year. In 2014, more and more people worldwide have known this website through the internet. Now, customers are offered the opportunity to get GBP 20 off for order above GBP 200; the orders above GBP 150 come with free delivery worldwide.
The current designers have cooperated with Yunx.co.uk for a long time, and they like the circumstance and the atmosphere here. The designers know the customs and habits in different countries, and they can make custom designs for ladies worldwide.
Moreover, the business promises that it will contribute GBP 5 to the non-profit for each successful order. Yunx.co.uk often updates its website, so that ladies can buy dresses conveniently.
The CEO of Yunx.co.uk says, "Visit our website now and we will serve our customers worldwide with better dresses and services. It is very important to provide trendy designs to ladies worldwide; our perfect designs can meet the needs of various customers. We have confidence in our designs."
About Yunx.co.uk
Yunx.co.uk is a leading wedding dress company in the world. Its aim is to provide worldwide clients with perfect outfit solutions. All its fancy outfits are offered at low rates. In addition, the company pays close attention to the latest fashion trends. Now, worldwide clients can access a lot of cheap, graceful items at its website. More detailed information about its new items can be found at http://www.yunx.co.uk/.