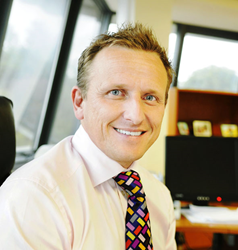 We were very excited to launch our Line Managers Induction Programme
(PRWEB UK) 27 November 2014
The UK's largest van insurance broker Autonet Insurance has reinforced its commitment to learning and development through their induction programme, which has been accredited by the Institute of Leadership & Management (ILM).
The ILM is Europe's largest independent awarding body in the field of leadership and management development, supporting over 95,000 managers a year, adding valuable credibility to Autonet's already successful training programmes.
In July 2013 Autonet invested heavily into their Training and Development functions by launching their very own training academy. Built to house the latest technology and teaching rooms, this provided structured training programmes for all employees, allowing them to adapt and develop individual skill sets.
Ian Donaldson Managing Director of Autonet said: "We were very excited to launch our Line Managers Induction Programme, focused on providing new managers with the skills and knowledge to succeed in their roles.
"Although we have developed this programme internally we wanted to ensure that the training we are providing New Line Managers with was of the highest quality. We approached a specialist organisation in management and leadership 'Development Progress International', who have worked with us to explore the quality of our programmes content, learning outcomes, delivery methods and materials. We are really pleased to announce that Progress International have achieved external quality assurance for our programme, through their ILM centre of excellence."
Autonet will continue to run the programme alongside all other learning opportunities for its employees. This programme will play an essential part in retaining Autonet's high standards of training in the industry after winning the 2013 award for Commitment to and impact of training at the Midlands Contact Centre Awards.