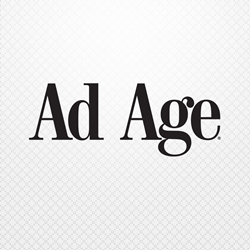 Dallas –
(PRWEB) November 26, 2014 -- Digital Marketing Agency, Vizion interactive, Inc., has been one of the Fasting-Growing Independent Agencies in the U.S., according to a study conducted by AdAge.
Based on revenue growth from 2012 to 2013, Vizion interactive made its debut onto the list with several strategic account additions, and significant growth within its PPC (pay-per-click/search engine marketing) division.
"We are extremely proud and humbled to have been named to this list", stated Mark Jackson, Vizion Interactive's President/CEO and Founder. "Having boot-strapped this company in 2005, it's great that even after all of these years, we are still experiencing significant growth in our business, and I expect that to continue."
Vizion Interactive has largely been known as one of the leading SEO (search engine optimization) companies, working with mid to large sized enterprises, ecommerce and B2B clientele. With the evolution of SEO to include PR, Content Marketing, Conversion Rate Optimization, UX, Social Media Marketing and the synergies that should exist among all of these channels, this evolution has led many to impart more of their marketing budgets towards digital marketing, and Vizion Interactive has continued to benefit from this trend.
"I expect that our growth will continue, and would not be surprised to continue to see double-digit growth for the foreseeable future," continued Mr. Jackson. "With video advertising and the targeting capabilities across all digital channels, I imagine that more and more "traditional" marketing dollars will move towards digital, and agencies such as Vizion Interactive will continue to grow their market share."
About Vizion Interactive
Vizion Interactive is a digital marketing agency, founded in 2005 and headquartered in Dallas, Texas. With clients around the globe, Vizion Interactive delivers strategic digital marketing solutions that combine the processes and tools used by the largest digital marketing agencies, the specialized skills and knowledge of a boutique agency, and the care and attention of an independent contractor. More information available at http://www.vizioninteractive.com.
Sources: http://www.agencypost.com/get-know-15-largest-independent-ad-agencies-u-s/
http://adage.com/article/datacenter-agencies/ad-age-agency-report-2014-rankings-analysis/292284/