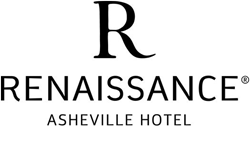 Asheville, NC (PRWEB) November 25, 2014
Nov. 25, 2014 - For the fifth year in a row, the Renaissance Asheville hotel is teaming up with the US Marine Corps' non-profit organization, Toys for Tots, to collect new, unwrapped toys as Christmas gifts for children in the community. The hotel's goal this year is to raise $10,000 for Toys for Tots.
Each of the hotel's departments have been creatively planning and strategizing ways to reach this ambitious fundraising goal. The front desk staff is showcasing toys that are available for purchase in the lobby. The hotel's restaurant staff is offering a special "Tots for Tots" dish featuring freshly baked tater tots paired with savory dipping sauces, and donating a portion of each dish's proceeds to the charity. In addition, the hotel's management is participating in a team-building exercise at Build-A-Bear where each associate will craft a teddy bear, then have one week to auction it off to the highest bidder, with all auction proceeds being donated to Toys for Tots.
New this year, Renaissance Asheville hotel is hosting a "Take Down for Toys" event on December 11, 2014. This event will bring the local community together to participate in a Family Feud style game show pitting local breweries, restaurants, banks, and non-profits against one another for bragging rights. Anyone can compete in or watch the fun simply by donating a toy. The afternoon's games will take place at 12:00pm, 3:00pm, and 6:00 pm at the hotel.
About Renaissance Asheville:
Renaissance Asheville is a full service hotel located at 31 Woodfin Ave in downtown Asheville, NC. For more information, contact the Director of Operations, Drew Walls, at 828-252-2711, or go online to renaissanceasheville.com/holidays.