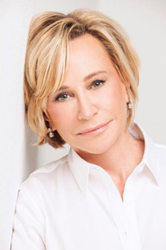 (PRWEB) November 28, 2014
Dr. Diane Walder, one of South Florida's top cosmetic dermatologists, has added a new treatment to her practice called Ultrashape that is designed to help her patients reduce unwanted fat by one to three inches in just six weeks. Ultrashape has been praised by patients as being permanent, painless, and most of all, superior in results when compared to other types of external fat reduction.
"If you can pinch it, we can treat it," said Dr. Walder.
According to Dr. Walder, Ultrashape works by targeting subcutaneous fat, which is the fat beneath the skin. Common areas that can be treated by Ultrashape include the abdomen, inner and outer thighs, love handles and back fat. Dr. Walder said other less common areas may be treated by Ultrashape, but must first be evaluated by the doctor.
Dr. Walder explained the best candidates for Ultrashape are those that have an area of fat they do not like or those that simply want to improve their body shape and contour. To achieve desired results, three treatments are required spaced two weeks apart. One of the best benefits of Ultrashape for patients, explained Dr. Walder, is the lack of downtime. She said patients can go back to their normal activities immediately after the procedure without any disruption.
"We decided to offer this treatment because it is the best, non-invasive fat reduction and body contouring technology available," said Dr. Walder. "We are very excited to offer Ultrashape to our patients because Ultrashape's patented technology allows us to precisely deliver ultrasound energy with extraordinary precision so that we can target and destroy fat cells immediately."
Dr. Walder said Ultrashape provides patients with four specific benefits. The first is Ultrashape is noninvasive. The process reduces the fat thickness and circumference of the treated area with no incisions, injections or needles. Second, Ultrashape is safe. Dr. Walder explained the focused ultrasound causes a mechanical (non-thermal) effect that selectively targets and breaks down only fat cells without affecting the surrounding blood vessels, nerves and connective tissue. The third benefit is effectiveness. After just three Ultrashape sessions, patients experience an average of four centimeters reduction in body circumference. Dr. Walder said these results have been proven in clinical studies and are demonstrated in hundreds of thousands of treatments performed worldwide. The final benefit is comfort, as Dr. Walder noted the vast majority of people who have undergone Ultrashape body sculpting procedures reported no discomfort.
"There is no anesthesia or sedation required," she said. "You simply lie on the bed and the technician guides a handheld device that delivers the focused ultrasound energy over your body."
Dr. Walder is certified by The American Board of Dermatology and is a Fellow of The American Academy of Dermatology. She is a summa cum laude graduate of William Paterson University and earned her medical degree from Rutgers Medical School. More information about Dr. Walder is available at http://www.dianewaldermd.com.
For more information, please contact:
Diane Walder, MD
1111 Kane Concourse Suite 100
Bay Harbor Islands, FL 33154
305-866-2177