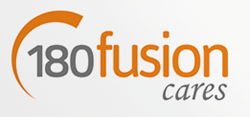 "Ending the AIDS epidemic is probable...We hope that this season, we are able to unite together and inspire individuals around the world about the importance of AIDS education," Scott Cohen, CEO of 180fusion.
Los Angeles, CA (PRWEB) December 01, 2014
In efforts to continue commitment to furthering the success of the community, award winning digital marketing firm, 180fusion, will join The Living Aids Foundation as official sponsors at the Dine & Donate event this December as part of support of World AIDS Day 2014, December 1st 2014. This day is dedicated to creating an opportunity to harness the power of social change to put people first and close the gap. Through the 180fusion Cares Program, 180fusion supports national and local causes.
The fundraising event takes place at India's Tandoori Brentwood restaurant located at 11819 Wilshire Blvd., 2nd floor; Saturday December 6, 2014 from 5-10pm. Entertainment will include IlseViolin, Twyce, Ilo, Dave Stone, and Kelly Huff from the group Chicago, and DJ Courtesy. Proceeds from the event will help LWAF.
Living With Aids Foundation is a charity non-profit organization founded by Tamar Jackson. The mission of the Living with AIDS Foundation (LWAF) is to provide a full spectrum of quality healthcare services from education to prevention for the Continent of Africa and to all persons affected with HIV/AIDS virus. Tamar Jackson, founder of LWAF explains, "LWAF promotes awareness through music and film, which is considered to be one of the most effective ways to influence individuals. " The Foundation is currently producing two songs that are being translated into forty languages, including Swahili, as well as films to help raise global awareness of AIDS with the support of many celebrities in the entertainment industry.
"It is a privilege to be involved in such a unique cause. At 180fusion, we are committed to not only providing top-notch services for our partners and clients, but we want to give back to the community with 180fusion Cares program," Scott Cohen, CEO of 180fusion. He continued, "Ending the AIDS epidemic is probable, but only by closing the gap between people who have access to HIV prevention, care, support services, and treatment, and individuals who are left behind. We hope that this season, we are able to unite together and inspire individuals around the world about the importance of AIDS education."
Since 2011, 180fusion Cares has supported causes locally and nationally with the help of employees to make an impact on thousands of lives.
About 180fusion
180fusion is a nationally recognized search engine marketing company specializing in helping companies increase sales, generate qualified leads, and expand market share by taking full advantage of the internet. 180fusion was recognized in the Inc. Magazine Top 500 Fastest Growing Private Companies in America in 2014 as #176 overall and #1 in Los Angeles for the Advertising and Marketing industry. The LA Business Journal also awarded 180fusion for "Top 100 Best Places to Work" at #18. For more information, please visit https://www.180fusion.com/
180fusion Cares
It's the mission of the 180fusion Cares program to set an example for corporate responsibility and giving not only in our communities, but the communities of our clients. We consider it an honor to be able to serve organizations and individuals around us because we're passionate about giving back. Through monetary donations, item donations, and employee volunteer efforts we believe we can empower people and realize dreams one community at a time.
180fusion Cares focuses on meeting the basic needs in our communities with a focus on food, clothing, education, and emergency relief. We carefully assess each organization that we work with and choose to support those that drive positive change where it's needed most.
About LWAF
It is dedicated to creating a population that is AID-free by fighting for affordable HIV drugs in Africa, promoting HIV/AIDS prevention, and spreading awareness. By advocating with vigilance for the rights of persons infected with HIV or living with AIDS, LWAF places a special focus on under-served groups, by participating in research to advance the treatment of HIV/AIDS, and assuring that medically indigent persons infected with HIV have equal access to healthcare. For more information, please visit http://livingwithaidsfoundation.blogspot.com/