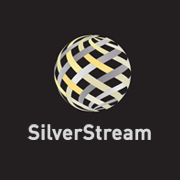 We have value to create together.
George Town, Grand Cayman (PRWEB) November 26, 2014
SilverStream SEZC ("SilverStream" or the "Company") is pleased to announce that it has entered into a Gold Purchase Agreement (the "Gold Stream") with BK Gold Mines Pty Ltd. ("BK Gold Mines") for the British King Gold Project located in the gold fields of Western Australia.
"SilverStream is proud to partner with BK Gold Mines in its efforts to restart the British King Gold Mine. This partnership marks our first asset in Australia, a jurisdiction widely known for its favorable mining environment. We expect the British King Gold project to be a very productive producing gold operation in 2015." said Kyle Floyd, SilverStream's Chief Executive Officer. "SilverStream has successfully further developed the metal streaming model to be an attractive financial partnership for small producing and near term producing companies."
Under the Metal Streaming Agreement, SilverStream purchased the right to buy 12.5% of the life of mine gold produced from the British King Gold Project at a cost of the lesser of US$450 per ounce of gold or 80% of the spot market price. SilverStream has purchased the gold stream for US$1,700,000, subject to certain company milestones.
"When SilverStream was introduced to BK Gold Mines they immediately understood our requirements.  From first contact they were able to make rapid decisions that enabled us to move the project forward.  The backing of SilverStream has been the keystone to the project," commented Steve O'Dea, MD, BK Gold Mines.
About the British King Gold Project
British King is a classic example of a Western Australian 'Orogenic Gold' deposit. The mineralization is an East-West oriented quartz vein reef hosted within mafic and felsic volcanics within the Norseman Wiluna greenstone belt. Drilling has shown that the ore body extends the entire span of the project tenement and depths well beyond those historically accessed.
The project area has a long history of successful gold mining with intermittent production for more than 100 years. Historically, mining was conducted through underground development feeding a number of small shafts. Two of these shafts have been expanded and modernized and will be used to access the underground workings.
About SilverStream
SilverStream is a Cayman Islands based company exclusively focused on the practice of metal streaming, partnering with mining companies in or on the precipice of production. SilverStream's mission is to increase value for all stakeholders by creating and structuring precious metals streams designed to be both attractive and flexible financial alternatives for its clients and shareholders alike.