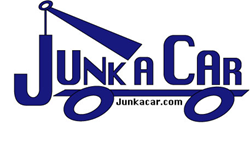 New York, NY (PRWEB) November 28, 2014
Junk-A-Car (http://www.junkacar.com), one of the nation's leading cash-for-junk-cars companies, is expanding their service offerings to help drivers, especially those in and around the Boston, New York City, Philadelphia and Washington, D.C. metropolitan areas deal with the especially harsh winter weather that is expected to sweep across a large part of the country.
With the high number of reported accidents in these areas resulting in hundreds of totaled, crashed and junk cars, Junk-A-Car is voluntarily extending operator hours and is committed to increasing its response time and pick-up service to customers to help them quickly and easily get a quote for the pick-up, removal and sale of their totaled or junked vehicles. Junk-A-Car has also increased their number of buying specialists to ensure customers receive speedy service and strives and pick up of customer vehicles in as little as 24 hours.
Service You Can Trust
Many car owners face specific issues and problems with their junk cars. Whether a car has no title, was totaled in an accident, or has too many mechanical problems, Junk-A-Car promises to provide all customers the same high level of service in order for you to sell your car in New York City. The junk car's specific condition will not affect the company's ability to offer car owners the best possible price for their car, truck, or van.
--
About Junk-A-Car
Junk-A-Car is one of the largest nationwide cash-for-junk-cars companies accepting junk vehicles of all makes, models, and conditions. The company buys junk cars of all types, even if it's totaled, flood-damaged, or is missing its title and, in exchange for money on hand. The company takes pride in providing top-dollar appraisals and free towing services. Junk-A-Car can be reached at 1-800-303-9971.
For more information about the company and their service, visit their website at http://www.junkacar.com.