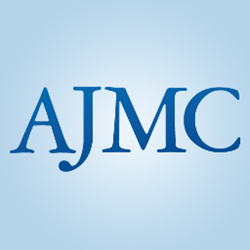 Patients with high measurements in 3 of 5 markers of metabolic syndrome are more prone to stroke, diabetes, heart disease, lost work days, and higher medication costs.
PLAINSBORO, N.J. (PRWEB) November 26, 2014
Patient engagement is a new term for a simple idea in managed care: it is a lot easier for those with skin in the game to hold down costs or collect higher reimbursements if they can convince people to take better care of themselves.
But how to do that remains the great question. So this week, The American Journal of Managed Care convened a WebEx session of its ACO and Emerging Healthcare Delivery Coalition that was designed to help employers, health plans, and accountable care organizations enlist patients in the cause, instead of having healthcare be something that simply happens to them, at increasingly greater expense.
Employers and metabolic syndrome.
Wally Gomaa, MHA, MBA, chief executive officer of ACAP Health, discussed the phenomenon of metabolic syndrome, and how it leads to only a handful of claimants – just 4% -- driving 60% of the cost of health claims each year. And, typically, most of the high-cost claimants will turn over from year to year, making it hard to identify who will drive next year's claims.
What researchers have learned is that patients who have high measurements in 3 of 5 markers of metabolic syndrome: high blood pressure, high triglycerides, high blood sugar, high waist circumference, and low HDL or "good" cholesterol – pose higher risks of stroke, diabetes, heart disease, lost work days, and higher medication costs.
Gomaa presented a case study involving an employer who put at-risk employees through a behavioral modification program – not a diet – and measured the results annually from 2009 to 2014. The employer was able to cut the share of employees with metabolic syndrome by nearly half; most of the progress came the first year and was sustained. For the employer, the cost of claims per employee rose $737 over 7 years, despite an unchanged benefit design, while the costs of claims per employee nearly doubled nationally, rising $6702.
Engagement with technology.
As Trishan Panch, MD, chief medical officer of Wellframe, tells it, finding the high-risk patients is the easy part. He presented the conundrum of patient engagement: human services work, but don't scale; tech solutions scale, but don't work. So what can be done? Wellframe has created a tech solution with cloud technology that lets the care team communicate with the patient through a mobile device. Most of the early testing has been with cardiac rehab patients, but the technology can be adapted to other conditions.
Wellframe's communications can be tailored to patients' individual tastes; some like support from group messages, while others like individual contact. Dr Panch said the embrace from older patients has exceeded his expectations. He went into the process wondering if "those who most needed help would also need access to the technology," but he has been pleasantly surprised. The good news for managed care, he said, is "there will be a ubiquity of mobile devices by 2016."
Improving medication use in ACOs.
The Pharmacy Quality Alliance (PQA) has created yardsticks that can assist in measuring one of the big challenges in medicine today: how well patients are doing taking their medication. From ability to pay to simple forgetfulness, patients' failure to follow medication regimens, known as adherence, is a key reason many don't get well, are readmitted to the hospital, or suffer major events such as strokes or heart attacks.
The medication use measures align with the quality care measures developed by CMS that trigger reimbursement for ACOs, and include categories for treatment of diabetes and cardiovascular conditions. Other PQA measures include categories of care coordination, such as medication review and transitions, and safety, which covers things like drug interactions, overuse of antipsychotics in dementia, and high-risk medications in the elderly. Massachusetts General Hospital is using the criteria to test drug adherence.
About the ACO Coalition
As ACOs and other emerging delivery and payment models evolve and move away from traditional fee-for-service system models toward cost-effective and value-based care, the need to understand how these models will evolve is critical to building long-term strategic solutions. The mission of the ACO Coalition is to bring together a diverse group of key stakeholders, including ACO providers and leaders, payers, IDNs, specialty pharmacy, and pharmaceutical manufacturers to work collaboratively to build value and improve the quality and overall outcomes of patient care. Coalition members share ideas and best practices through live meetings, Web-based interactive sessions and conference calls. Distinguishing features are the Coalition's access to leading experts and its small workshops that allow creative problem-solving. To learn more,click here.
For More Information:
Taking ACOs From the Think Tank into the Real World
CONTACT:
Nicole Beagin (609) 716-7777 x 131
nbeagin(at)ajmc(dot)com
http://www.ajmc.com