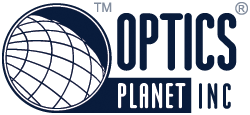 Northbrook, IL (PRWEB) November 28, 2014
Armasight Inc., the world leader providing cutting edge Night Vision and advanced Thermal Imaging Solutions enters into a sponsorship agreement with The High Road television show and Keith Warren.
"I couldn't be happier to announce this relationship with Armasight," says Keith Warren. "Utilizing both night vision as well as thermal equipment will help us continue to deliver a more diverse outdoor television show by allowing us to capture hunting action during total darkness. Today's hunters are looking to get more out of their hunting experiences and I know of no better way than to use the technology Armasight products can provide. Imagine seeing a mouse in total darkness over a hundred yards away. This product line does that and more," Warren continued.
"When the opportunity was presented to work with Keith Warren, we jumped immediately at the chance. No one works harder and delivers like Keith. He is a true icon in the Outdoor Industry and we are extremely pleased to enter into this new found relationship," says Dmitry Rocklin, CEO of Armasight Inc.
The connection between Armasight Inc. and Keith Warren was facilitated by OpticsPlanet, who has served as a marquee sponsor of The High Road for the 2014 season. This multi-faceted partnership has included, amongst other things, an on air appearance by the Director of Product Intelligence for OpticsPlanet. The two filmed an episode to showcase and discuss some of the tools and tactics necessary to take on the feral hog population control issues plaguing certain regions of the United States.
The High Road with Keith Warren airs three times a week on Mondays at 2:00 pm, Wednesdays at 11:00 pm, and Sundays at 7:30 pm (all times are CDT). You can watch it on the Pursuit Channel (DirecTV 604 and Dish 393). Full episodes are also available free of charge at http://highroadhunting.com.
About OpticsPlanet, Inc.
Founded in 2000, OpticsPlanet, Inc. is the leading online destination for technical and high-performance gear. OpticsPlanet, Inc. serves demanding enthusiasts and professionals who are passionate about their jobs, serious about their recreation, and devoted to their service. Currently offering over 700,000 items from 2,500 brands in 300 niche specialty categories, OpticsPlanet, Inc.'s wide selection of riflescopes, holsters, sunglasses, flashlights and more combined with great prices, in-house customer service and a knowledgeable team of specialists has helped it grow into one of the largest online retailers in the world.
In 2014, the company was recognized for the eighth straight year by Internet Retailer Magazine as one of the top 500 e-retailers in the United States. OpticsPlanet, Inc. has also been recognized by Inc. Magazine as one of the top 5,000 fastest growing companies in the country, and the Better Business Bureau has ranked them as A+.
Some of the stores in OpticsPlanet, Inc.'s portfolio include OpticsPlanet.com, Dvor.com – the world's first members only store devoted to gear – EyewearPlanet.com, Tactical-Store.com, and LabPlanet.com.
About Armasight
Armasight Inc. manufactures the most extensive line of night vision in the world. Armasight produces over three hundred different models of state-of-the-art analog and digital night vision equipment as well as advanced thermal imaging systems for modern-day Warfighter, Law Enforcement professionals and for leading-edge hunters across the world, with emphases on dedicated night vision weapon sight solutions and sophisticated clip-on systems. Our mission is to make the highest quality range of optical products that appeal to a broad customer base that best fit the intended application and allow the professional user to successfully accomplish the mission with the highest level of performance and reliability. Armasight utilizes the best available materials and manufacturing facilities combined with forward-looking designs in developing and manufacturing its products. Our competencies include continuous improvement, evaluation and implementation of the latest electro-optical technological advancements.
About The High Road Group
Based in New Braunfels, Texas, The High Road Group produces The High Road with Keith Warren and Keith Warren's Deer & Wildlife Stories programs, airing on The Pursuit Channel. Keith Warren productions are designed to encourage others to become actively involved in the outdoors as the ultimate conservationists and stewards of the land. For more information on The High Road Group, call 830.625.3474 or visit http://www.HighRoadHunting.com.