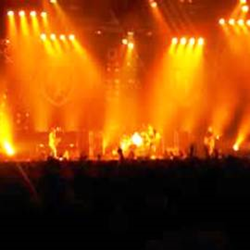 Foo Fighters Concerts Release 2015 Tour Tickets Today At Major US Stadiums Including Cities Like New York City, Boston, and Los Angeles
Boston, MA (PRWEB) December 05, 2014
The Foo Fighters World Tour will visit many cities around the world in 2015. This includes American cities like New York City, Boston, Los Angeles, Washington DC, Camden, NJ, Denver, Detroit, Portland, Mountain View, Anaheim, Phoenix, Chula Vista, Albuquerque, Chicago, Atlanta, Nashville, Memphis and more plus Canadian cities like Toronto, Vancouver, Edmonton and Calgary. Many Foo Fighters concerts will be held in outdoor stadiums in the upcoming year. Tickets for all areas of the stadiums can be purchased from cheap sections to premium seats like field tickets. The group added second shows to their concerts in Denver, Anaheim, Los Angeles and Boston.
The Foo Fighters formed in the early 1990's. They are an American Rock band with Seattle roots. To date four of the Foo Fighters eight albums have received Grammy awards, including "There is Nothing Left to Lose", "One by One", "Echoes, Silence, Patience, and Grace" and "Wasting Light". Some of the group's singles include, "Monkey Wrench", "Everlong", "My Hero", and "Learn to Fly". Since its inception the group has seen members come and go. The current members include Dave Grohl (founder and former drummer for Nirvanna), Chris Shiflett, Pat Smear, Nate Mendal, and Taylor Hawkins.
The Foo Fighters most recent album entitled "Sonic Highways" became available in November.
Music fans in New York can see the Foo Fighters at Citi Field, home of the New York Mets. Nearby Madison Square Garden hosts shows featuring Billy Joel performing monthly at this point until July 1, U2 will also perform four MSG shows in July, Maroon 5 will be at MSG for 2 shows in March, and The Who Hits 50 Tour makes a stop in October.
Boston fans will find The Boston Red Socks hosting their home games at Fenway Park as well as the Foo Fighters in concert for 2 shows in July.
In August the Foo Fighters stop in Denver for 2 shows at the Fiddler's Green Amphitheater. They follow with stops at the Honda Center in Anaheim and The Forum in Inglewood near Los Angeles for 2 shows each in September. The Forum also hosts Maroon 5 for two shows in April and U2 performs 4 shows in May.
TicketsCheapest.com operates in the ticket resale market, similar to sites concert fans may be familiar with including Stubhub. Often TicketsCheapest.com sells the exact same seats as other resale sites, and in an exact seat price comparison TicketsCheapest.com beat 25 out of 25 competitors for lowest priced tickets when examining the true final cost including fees and delivery. When looking for tickets to sold out concerts or for premium tickets like floor seats, TicketsCheapest.com can prove to be the best bet, offering prices for concert tickets cheaper than other resale sites more often than not. Try TicketsCheapest.com for other hard to get tickets like MLB, NFL, NBA, NHL and all major events in addition to popular concerts.
Find the right Foo Fighters tickets online or by phone at 855 805 5266 for professional personal assistance.
About Financial Firebird and Tickets Cheapest:
The sites to buy cheap concert tickets online, and its sister sites, including the site to purchase Broadway show tickets, are affiliated with the Financial Firebird Corporation Travel Group. Financial Firebird Corporation, established in 2000 and a proud BBB member, provides unbiased consumer information, software and marketing services. These sites for consumers to buy tickets online operate in the resale market and maintain no relationship with the venues or performers. The resale ticket market allows consumers access to events once the box office has sold out or to buy premium seats when the venue no longer offers any inventory. Within the group of these secondary market ticket services, the Financial Firebird owned ticket sites offer lower prices than competitors. Find the sites at TicketsCheapest.com online.