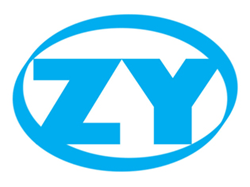 Zhengzhou, China (PRWEB) November 27, 2014
According to iAbrasive's latest news, Zhengzhou Zhongyu Metallic Materials Co., Ltd., a Gold Member of iAbrasive.com, is introducing one of its featured products – a one-component epoxy resin glue.
The model number is D-718 Glue, which is designed for abrasive grains, bonded abrasives, coated abrasives, etc. The product has the following advantages:
1. Excellent adhesion to phenolic abrasive cloth, ceramics, electroplating metal, waterproof abrasive paper, iron core, fiberglass cloth and circuit boards.
2. Heat-resistant - It can work between the temperatures of 160 and 200℃ with little damage of adhesion strength.
3. High toughness - It can bear thermal shock and impacts during -30~140℃.
4. Good flow-resistance and impermeability.
5. Low expansion rate - It will not easily falloff the bonded materials when temperature varies.
6. Very suitable for such circumstances which call for high demands on adhesion ability under high temperature and strain capacity.
Special for Flap Discs
Applicable for auto-sizing and blade auto-arrangement by machine.
Usage and Precautions
Curing condition: the standard curing temperature shall be higher than 120℃/2.5-3.5h. (It should be placed in the freezer after curing for natural cooling to avoid internal stress.)
The overflow adhesive can be cleaned by acetone or absolute ethanol.
Package and Transportation
The package of this product is 30KG paper drum, 300KG steel drum; or can be customized after negotiation by both parties.
This product is non-hazardous; can be transported as non-hazardous goods.
According to Zhongyu, the glue should be stored in dry places under low temperature. If you apply a freezer for storage, please keep the glue back to the room temperature (25 ℃) before use. Zhongyu possess more than three years' professional producing experience of the glue, and the formula is developed by the company technical personnel meticulously. Up till now, the production technology proves to be quite mature and stable, and the one-component epoxy resin glue developed sells well not only in China's domestic market, but also in foreign markets.
About Zhongyu
Zhengzhou Zhongyu Metallic Materials Co. Ltd. is an entity enterprise specializing in the research & development, manufacturing and sales of fiberglass backing pads, one-component epoxy resin glue and two-component epoxy resin glue.
The company owns several years' professional producing experience of fiberglass backings, and has developed series of impregnation equipments which has realized the dipping treatment of multi-layer fabrics. Its annual production has been stable at 60-70 million for three consecutive years, with average daily production capacity reaching 400,000 pieces to 500,000 pieces.
Zhongyu has long been favored and recommended by both domestic and foreign customers with highly efficient production capacity, stable product quality, reasonable price and sincere services. Zhongyu has established a long-lasting cooperative relationship with many well-known enterprises, and the one-component epoxy resin glue have been sold throughout the country in large quantities. Next, the company plans to expand the scale of production and keep innovating so as to provide first-class products and services continuously.
Company Philosophy
Grateful in attitude, honest in business, professional in expertise to form a healthy development road.
Author: Liwei Chu
Copyright: iAbrasive.com--Abrasives & Diamond Tools Market