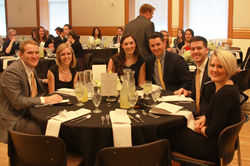 I am so thankful to reputation redo for restoring my image
Woodland Hills, CA (PRWEB) November 29, 2014
Reputation Redo, America's #1 Choice for online reputation management, announced the launch of their latest platform, "Round-The-Clock Hawkeye", Friday Night at the JW Marriott in Woodland Hills during a banquet gala to celebrate their first anniversary.
Reputation Redo is now the country's top choice for reputation repair and image re-branding. The company's popular website (http://www.reputationredo.com) has proven to be the best one stop shopping source on the Internet for getting business owners, etc. with tarnished reputations, back on their feet and back to prominence.
"I love Reputation Redo", said Carlton Johnson, an owner of a construction company located in the midwest, "It truly saved my life, and my business. I highly recommend them to anyone suffering from damaged Internet reputations."
Reputation Redo (or Rep Redo, as they're more commonly known as) is slowly becoming America's premiere reputation makeover firm because of their creative and detailed approach to image repair. The talented staff at Rep Redo, many of whom are ex-journalists and public relations experts, pride themselves on taking a more strategic and tactical approach to repairing reputations that are constantly damaged by unfavorable online reviews and comments.
"We are successful because we are experts in the field of News Media", said Willem Dessler, the President of Dessler Media - the parent company that owns and operates http://www.reputationredo.com. "Our enormous wealth of knowledge and experience (within the realm of broadcast journalism) is what easily separates us from all the the other companies. We've spent decades down in the trenches of local and national newsrooms and we know exactly how to produce, write and edit, an award winning story… Something our competition can not boast of."
Doctors and surgeons commonly find themselves as targets and victims on the world wide web. Studies have proven that more than half of all "damaged and sabotaged reputations" (on the Internet) belong to those in the medical community. As a result, Reputation Redo has made a conscious effort to reach out to the doctors that are being bullied by Internet trolls who constantly attack them with a barrage of negative comments. Most of which are often unwarranted and untrue.
"Rep Redo feels bad for all the doctors out there who have been preyed upon by online vultures and keyboard terrorists", said Dessler. "Everyone makes mistakes, and no one deserves to have their career and livelihood destroyed by a handful of negative reviews."
This is why the medical community is singing the praises of http://www.reputationredo.com. The company is literally taking damaged reputations off of life support and allowing them to breathe once again.
"I am so thankful to reputation redo for restoring my image", said Daniel Rosenswieg MD. "I've worked so hard to build the top notch reputation that I possessed for decades, and I wasn't going to let that be destroyed by bunch of negative nellies on the world wide web."
Having decades of experience in the broadcast journalism industry certainly pays off, and it's providing guaranteed results for the many satisfied clients of Reputation Redo. We've all heard the saying "the power of the media", and it's pretty safe to say that the staff at Rep Redo knows just how powerful the media truly is.
"We know media because we are the media", Dessler exclaims. "It's as simple as that."
If you feel that your reputation is on life support, contact Reputation Redo today at http://www.reputationredo.com and bring your reputation back to life.