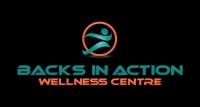 RMT on Commercial Drive is a clinically-oriented health option that achieves undeniable results
Vancouver, BC (PRWEB) November 30, 2014
Backs in Action Wellness Center, a Vancouver Chiropractor and Massage Therapy clinic, has recently announced that they now offer services by RMT on Commercial Drive. Since Massage Therapy is a comprehensive intervention, involving a range of massage techniques to manipulate the soft tissues and joints of the body, it should be done by a qualified and reliable therapist only. As a result, Backs in Action provides clients with treatment by Registered Massage Therapists (RMT). The aim of RMT is to prevent, develop, maintain, rehabilitate or augment physical function or relieve pain.
"RMT on Commercial Drive follow a clinically-oriented health option that helps them achieve undeniable results in the relief of an array of discomforts stemming from stress, muscular overuse and many chronic pain syndromes," states a company representative. "Whether your need is to enjoy a moment of relaxation, to reduce muscle tension or to attain relief from chronic pain, a therapeutic massage can enhance your overall sense of emotional and physical well-being as well as your quality of life. Massage Therapy benefits people of all ages. While it benefits the injured, the ill and the stressed, the real strength of Massage Therapy lies in prevention."
Backs in Action Wellness Center allows prospective clients to meet with their team of RMT who would advise them on whether Massage Therapy is the right option for their condition or not.
About Backs in Action
Backs in Action is a Vancouver Chiropractor that provides a wide range of services for its clients, which are all focused on helping to relieve pain and encourage a balanced and enjoyable life. The team at Backs in Action consists of passionate and committed individuals, who are all highly skilled in their areas of expertise. Backs in Action is located in Suite #203 at 1750 East 10th Avenue, in Vancouver, British Columbia. For more information log on to http://backsinaction.ca/ or call 604-876-9977.