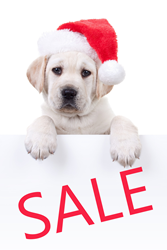 Don't miss out on Sublime products at 40% off today only.
St. Petersburg, FL (PRWEB) December 01, 2014
Take a whopping 40% off everything at Sublime Beauty® for Cyber Monday, excluding Skin Brushes and Gift Boxes already on sale.
"Sublime offers top anti-aging products that focus on healthy skin," says Kathy Heshelow, founder of Sublime Beauty®. "Many of the products boost collagen levels, essential as we age, moisturize and relax wrinkles."
Click here for the catalog of products offered at 40% off. Use Coupon Code CYBER.
Especially popular right now: the Collagen Antioxidant Mask to pamper skin; Face Whisperer® Day Cream, the "dream cream" to relax wrinkles, boost collagen and moisturize; the Collagen Peptide Serum and Retinol Serum with Vitamin C.
The 40% off sale takes place on Monday December 1st only.
ABOUT: Sublime Beauty® is a quality skincare company that focuses on products to "Age Younger". Ingredients help to boost collagen, hydrate, relax wrinkles and improve skin. A niche includes healthy Skin Brushes. The company webstore offers free standard shipping and a VIP Club. Sign up for Secret Sales on the site. Products also available on Amazon.