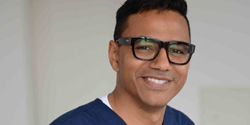 Press and the public are invited to rsvp for the exclusive event on December 4th, 2014 from 6-9pm.
Beverly Hills, CA (PRWEB) December 02, 2014
Philip Battiade of The Infusio Concept, and Hall Longevity Clinic will offer invited guests complimentary consultations and sample of their non-invasive, cutting edge treatment designed to help alleviate symptoms for patients suffering from pain, fatigue, and chronic and debilitating conditions like Lyme Disease and cancer.
Previously available exclusively in Germany, where it was developed in 2009 by Philip Battiade to offer patients a unique new suite of services for chronic and debilitating conditions, The Infusio Concept has finally arrived in the United States. With an outpost in Beverly Hills and a new partnership with The Hall Longevity Clinic in Miami Beach, Americans looking to experience the next generation of traditional and holistic medical technology will finally have an opportunity.
To introduce American patients to The Infusio Concept, Philip Battiade will host a champagne & hors d'oeuvres reception with informational seminar and complimentary consultations to invited guests and press during Art Basel Miami Beach at the Hall Longevity Clinic on December 4th, 2014 from 6-9pm.
To RSVP for the limited availability event, please contact Ms. Yanet Pando at 305-672-4733. For press and media inquiries, contact Kathy at 310-425-9566 or email kathymarymcdevitt(at)gmail(dot)com.
Philip Battiade, founder of The Infusio Concept, has established medical hubs in Ghana, India, Beverly Hills, China, Malasia, Marin County, South Africa and Germany. He is a well-known international medical consultant, educator, researcher, and expert spokesperson for integrative health. Philip Battiade is an international speaker lecturing on topics that include "Immune Modulation", "Finding a Cure for Chronic Fatigue", "Biological Cancer Treatment", "The Chemistry of Emotional Health", "Why Live With Pain", "The Mind-Body Connection", "Accompanying a Healing Process", and "Treating the Incurable". http://en.infusio.org/