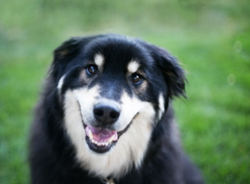 It's always a good idea for pet owners to thoroughly research a potential pet to ensure they can accommodate the animal's needs and afford veterinary care for any possible health issues.
Boise, Idaho (PRWEB) December 09, 2014
Pets Best Insurance Services, LLC, a leading U.S. pet insurance agency, released its annual list of the top 10 most popular dog and cat breeds enrolled with the agency in 2014.
In the company's nine years of insuring dogs and cats, the top 10 most popular breeds have remained relatively consistent. However, the agency has noticed definite trends during the years, with certain breeds gaining popularity and others falling in the rankings.
Tracking data on 234 dog breeds and 46 cat breeds, Pets Best has listed its top 10 breeds for both dogs and cats in 2014.
Top 10 Dog Breeds of 2014
1. Mixed breed
2. Labrador retriever
3. Designer/hybrid
4. Chihuahua
5. Yorkshire terrier
6. Shih tzu
7. Golden retriever
8. German shepherd
9. Boxer
10. Maltese
Top 10 Cat Breeds of 2014
1. Domestic feline
2. American shorthair
3. Maine coon
4. Siamese
5. Bengal
6. Persian
7. Ragdoll
8. American longhair
9. Russian blue
10. Sphynx
Mixed breed dogs, No. 1 on this year's list, continue to make up about 30 percent of all dogs insured by Pets Best. This year, the agency has separated the mixed breed dogs from the designer/hybrid breeds, which come in third place for 2014. Designer or hybrid breeds are becoming increasingly popular for several reasons. Certain breeds including the goldendoodle, a mix between a golden retriever and a poodle, have seen a rise in popularity due to the fact that they shed minimally, making these breeds ideal for people with allergies.
In addition to these rankings, the ever-popular Labrador retriever held second place for most popular dog breeds. Among the top cat breeds, domestic feline breeds represent 77 percent of all cats insured. These breeds include the domestic shorthair, domestic medium hair, domestic longhair and mixed breed cats.
"While there are often surprises from year to year with the most popular breeds, certain cat and dog breeds have maintained their popularity among Pets Best policyholders," said Dr. Jack Stephens, founder of Pets Best. "It's understandable that some people might feel more inclined to have a certain breed because of a new trend or because they enjoy a famous cat or dog, but it's always a good idea for pet owners to thoroughly research a potential pet to ensure they can accommodate the animal's needs and afford veterinary care for any possible health issues."
Some people might have a negative perception of pit bulls, but this muscular breed ranks 16 on the agency's list of the most insured breeds. Based on data from Pets Best, this category includes the American pit bull terrier and the American Staffordshire terrier. At number 12 on the list, the Pomeranian is on the rise. This small, fluffy, breed was made famous in recent years by Internet sensation Boo, "the cutest dog in the world," and reality TV star Giggy Vanderpump, who has gained widespread attention on the show "Real Housewives of Beverly Hills."
Mixed breed cats remain in the top two for the second year in a row. While purebred cats are usually viewed as the most sought after, the popularity of mixed-breed cats remains strong with the influence of well-known cats such as the ever-popular Grumpy Cat.
Pets Best offers a multitude of pet health insurance plans for both cats and dogs. These include a Cancer Only plan covering the diagnosis and treatment of cancer in dogs and cats, as well as a Feline Illness plan that covers 21 common feline illnesses. For more information about the agency and its plans, visit http://www.petsbest.com.
About Pets Best Insurance Services, LLC
Dr. Jack L. Stephens, founder and director of Pets Best, founded pet insurance in the U.S. in 1981 with a mission to end euthanasia when pet owners couldn't afford veterinary treatment. Dr. Stephens went on to present the first U.S. pet insurance policy to famous television dog Lassie. Pets Best provides coverage for dogs and cats. Dr. Stephens leads the Pets Best team with his passion for quality pet care and his expert veterinary knowledge. He is always available to answer questions regarding veterinary medicine, pet health and pet insurance. The Pets Best team is a group of pet lovers who strive to deliver quality customer service and value. Visit http://www.petsbest.com for more information.
Pet insurance coverage offered and administered by Pets Best Insurance Services, LLC is underwritten by Independence American Insurance Company, a Delaware insurance company. Independence American Insurance Company is a member of The IHC Group, an organization of insurance carriers and marketing and administrative affiliates that has been providing life, health, disability, medical stop-loss and specialty insurance solutions to groups and individuals for over 30 years. For information on The IHC Group, visit: http://www.ihcgroup.com. Additional insurance services administered by Pets Best Insurance Services, LLC are underwritten by Prime Insurance Company. Some existing business is underwritten by Aetna Insurance Company of Connecticut. Each insurer has sole financial responsibility for its own products.
Pets Best is a proud member of the North America Pet Health Insurance Association (NAPHIA).
###