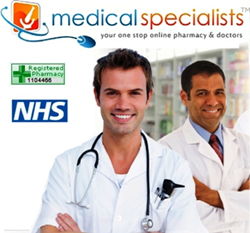 Bury, Lancashire (PRWEB UK) 3 December 2014
The first week of December has now arrived, which means a potentially perilous yearly event will be creeping up – the dreaded office Christmas party.
Whilst for some it can be a great way to get to know colleagues outside of the working environment and talk about things other than this year's sales figures, for others it is a more nerve-wracking, painful experience than major dental surgery.
There is the weeks in the run up to the party, being stressed about losing weight to fit into that expensive new outfit, not to mention the actual evening itself…being forced to engage in idle small talk with co-workers, see them drunkenly embarrass themselves, or worse – get too drunk and have them witness your drunken antics. This is followed by the sheepish walk into work on the Monday morning and having to look everyone in the eye!
Remember, the shenanigans and over-the-top behaviour at the work Christmas party cannot be erased with a quick press of the keyboard's delete button, so therefore Medical Specialists® Pharmacy are at hand with some helpful dos and don'ts when it comes to the office Christmas party. These tips may come in useful when trying to navigate through this potentially dangerous minefield to improve the chances of a reputation and a job still being intact come Monday morning.
Don't get drunk
Employers generally consider events such as the festive office party to be part of work time, so employees are still technically 'at work' during social gatherings occurring after hours. Many employees are either unaware of this, or choose to ignore it…big mistake! Chugging down the free booze may seem like a good idea at the time, but it won't be later on if idiotic drunken behaviour has cost the person their reputation, credibility, or worse, their job. Pacing the drinking and eating beforehand or during the party is advised to avoid drinking on an empty stomach, and alternate alcoholic beverages with water or juice.
Don't overindulge
Attempting to lose weight at Christmas can be the most challenging time of the year for dieters, especially with mince pies or chocolate treats seemingly everywhere as far as the eye can see. If there isn't a more traditional set menu and a buffet is provided, the office Christmas party will undoubtedly comprise of appetising fatty foods like pizza, quiche and sausage rolls, all loaded with calories. Therefore, load the plate up with as much fruit and vegetables as possible. Moreover, alcohol is an appetite stimulant, which goes some way to explaining why takeaways are always busy at the end of a night on the town. Anybody wanting to lose weight should avoid popping into the local takeaway on the walk home. Some donner kebabs can contain as much as 1,990 calories – to put this into context this is nearly the same as a woman's recommended daily intake of calories. There is also roughly 70g of saturated fat in a typical donner kebab – three and half times the daily recommended amount for a woman.
Be professional
Avoid crude, foul language, as well as any inappropriate jokes or conversational topics, perhaps limiting these types of things to close friends. Basically, there are certain things we may do or say with friends at the pub that are simply a no-go area with the boss at a party, especially when there is alcohol involved. Using colourful language with mates may seem like a small matter and unimportant, but to others it can leave a lasting, and sometimes damaging impression.
Tread social media carefully
The modern day ginormous rise of social media platforms such as Facebook and Twitter means that it is not always the case that what happens at the Christmas party will stay at the Christmas party. One's behaviours and indiscretions can be recorded with smartphones and quickly posted and shared for a worldwide audience, meaning the employee's and the businesses' reputation could be wrecked in an alarmingly quick time. Something starting out as "John just stole a plant" plastered onto social media could spiral to "John just got his P45 from HR". It is still a work event despite being after hours, so behave and consider that plenty of alcohol and smartphones do not mix well, steer clear of any damaging photo opportunities that could land people in serious trouble or bring about merciless jibes from colleagues!
If possible, avoid romantic liaisons
An alcohol-fuelled Christmas party may not be the most ideal of times to tell Susan from accounts about a long-standing desire to take her on a date, and whether the drinks are flowing or mistletoe is in the air, it is not an invitation to hurl one's self at the pretty receptionist. For those who do take an interest in someone at the party, and sense a mutual interest, be subtle, don't be overly flirty, and perhaps limit things to a kiss near to the end of the party. Medical Specialists® provide the inexpensive and popular Gold Spot breath spray- perfect for this point of night; easy to carry in a pocket and will mask the unpleasant odour of stodgy food and alcohol from the party. Should two people decide to take things a little further, condoms are essential to protect against an unwanted pregnancy or sexually transmitted infection.
Make an effort and mingle
Don't try to monopolise conversations, however the Christmas party presents an excellent opportunity to chat to a wide range of people from staff in other departments, senior management to partners and spouses. It is probably the best chance of the year to build up networking and even a bit of self-promotion, so make the most of the opportunity without coming across as an obvious big-head.
Finally…have fun!
It might seem impossible after the previous points mentioned, but believe it or not, it is possible to enjoy the office Christmas party whilst at the same time keeping dignity and professionalism intact.
Try to discuss things other than work and get to know more about colleagues. As long as a certain standard of behaviour is upheld then everyone should be able to enjoy the food, drink and be merry!