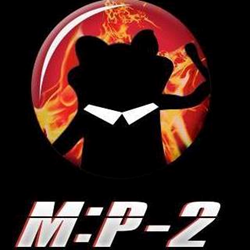 For this year, David Wilson Jr. and the Preston Team have amassed the largest Ford inventory on the entire east coast.
Preston, MD (PRWEB) December 05, 2014
Preston Ford is on another mission this December; they are calling it Mission Possible 2: The Sequel. The sales consultants and managers are gearing up to have the best finish that Preston Ford has ever had. The goals, similar to years past, are to be the #1 Ford Dealer in the region, Top 10 in the Nation Month to Date (MTD), and Top 85 Year to Date (YTD). Preston is going to need help and they are asking that of their valued customers. The Top 85 would be the highest ranking they've ever achieved. For this year, David Wilson Jr. and the Preston Team have amassed the largest Ford inventory on the entire east coast. They have an incredible 350+ Ford F-150s (with the 2015's coming out early next year) and nearly 100 of both the Ford Fusion and the Ford F-250 Super Duty. This wide selection will allow each and every customer to find the exact Ford vehicle that fits his or her needs. Preston Ford is encouraging new and old customers to come see their vast inventory, spread out on their 38 acre lot, and get a great deal on a new or pre-owned Ford.
As if getting the small town of Preston, MD some national attention isn't enough, Preston Ford has announced a contest to help incentivize customers to buy. Going on through January 2, 2015, they're having a contest where customers could win an iPad Air 2, 60" flat screen TV, or $1500 Cash! There are several ways to get entered. First, customers who purchase a car and post a picture on Facebook will get an entry into the contest. Secondly, if those customers write a review on one of our four review websites, then they will get another entry. Finally, previous customers will get one entry per referral customer they send who buys a vehicle at Preston Ford. It is a fun contest with huge prizes so everyone is excited about it! This should help boost Preston Ford into the Top 100.
History of the Top 100 and Preston Ford
Preston Ford actually has a history of making the Top 100 Ford Dealers in the Nation each of the past few years! This is a huge accomplishment for the small town of Preston. Starting in 2009 Preston Ford was 109th in the nation out of all Ford dealers. In 2010 Preston Ford was 93rd in the Top 100 Ford Dealers in the nation. Again in 2011 Preston Ford moved up in the ranks to 89th place for the Top 100. When 2012 came around, Preston made it to 102nd place – just barely missing the Top 100 Ford Dealers in the nation. Last year in 2013, Preston Ford returned to the ranks of the Top 100 equaling their highest mark – 89th in the nation.
Preston Ford currently has over 900 new Fords to choose from, and that's not even counting their pre-owned Ford inventory. This is by far the largest inventory on the Eastern Shore. Including F-150s, Escapes, Fusion Energis, Explorers and many more! Not only does Preston Ford have the standard vehicles, but they also have a large inventory of commercial vehicles to choose from. If there ever was a time to buy a vehicle from Preston Ford now is the time!
Preston Ford is part of the Preston Automotive Group, which serves the Delaware, Maryland, Virginia and Pennsylvania areas with Ford, Lincoln, Mazda, Hyundai, and Nissan brands. The auto group carries the largest selection of new and used cars and trucks. Additionally, the dealership services all makes and models, both imported and domestic cars with ASE certified and factory trained technicians. To further serve your automotive needs the Preston Automotive Group is also home to three auto body shops conveniently located around Delmarva in Preston, Cambridge, and the newest facility in Snow Hill, Maryland. Recently Preston Automotive Group added new Ford and Lincoln locations in Georgetown and Lewes, Delaware.