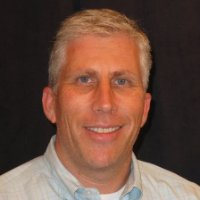 I see no reason why contract staffing can't be a major service from the get-go.
PRINCETON, N.J. (PRWEB) January 21, 2015
With more than 20 years of experience in the recruiting and staffing industry, Philip Bartfield recently opened a new Information Technology (IT) staffing firm, Analytic Search Group.
Based in Princeton, N.J., Analytic Search Group places Senior Technology and Data professionals nationwide with a focus on Software Engineering, Big Data, Analytics, Business Intelligence/Data Warehousing, Cloud Computing, DevOps, and Security. The recruiting firm provides permanent, consulting, and contract-to-direct staffing services.
In the relatively short time since he closed Bartfield Search in 2011, a lot has changed in IT staffing, and Bartfield is excited to embrace those changes. Specifically, he's attracted by the opportunity to help clients hire top talent in the growing areas of Big Data, Analytics, and Cloud Computing.
The other thing that has changed in recruiting over the past three years is the role of contract staffing. As companies increasingly utilize contractors in a blended workforce model to increase flexibility, the demand for contractors has grown. Analytic Search Group is poised to respond to this shift.
"Most of my clients at Bartfield Search were on the direct hire side, and sometimes contract staffing came along for the ride," Bartfield said. "I offered contract staffing because I wanted to be able to fully serve my clients, but it wasn't my focus. My perspective has changed. Now I see no reason why contract staffing can't be a major service from the get-go."
This allows Analytic Search Group to address issues unique to the IT industry. Bartfields's clients are often trying to staff projects that have a specific beginning and end and that require particular technical skills that only apply to that project. Contract staffing arrangements allow clients to get that talent without permanently adding to their overhead.
Moreover, Bartfield has noticed a shift in candidate attitudes toward contract staffing.
"I think there is an increased awareness that contract staffing is a valid part of career development," Bartfield said. "There is now a greater pool of candidates that is more inclined toward contract staffing from the get-go than there was in the past."
By virtue of his long-term relationship with contract staffing back-office provider, Top Echelon Contracting, Inc. (TEC), those contractors also enjoy the same types of perks traditional, direct hire employees receive. The contractors, who become the legal, W-2 employees of TEC, have access to a full menu of benefits, including healthcare reform-compliant healthcare insurance, dental, vision, and life insurance, and 401(k).
Bartfield began working with TEC during his days with Bartfield Search. TEC handles all the legal, financial, and administrative details of Bartfield contract placements, leaving him free to focus on his clients' recruiting needs.
"I always enjoy working with Top Echelon Contracting as a back-office," Bartfield said. "It's a professional alliance I am committed to and intend to focus on."