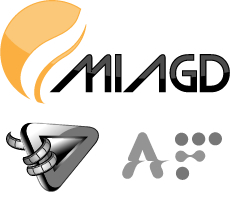 I always strive to exceed advisors' expectations.
Washougal, WA (PRWEB) December 04, 2014
Make It A Great Day, Inc. (MIAGD) is pleased to announce a new video production service for independent financial advisors. Advisors are now able to easily create professionally-shot marketing videos anywhere in the United States.
Financial Advisor Videos, a service of MIAGD, provides a full range of on-site video production services. Professional video production is a natural addition to their current offerings, as video has become an increasingly valuable marketing tool for financial advisors.
Using online video to drive search results and engagement is essential for advisors trying to make a larger impact online. According to Forrester Research, video increases the chance of a front-page Google result by 53 times. Additionally, landing pages with professional video generate 4–7 times more engagement and response rates than those without video.
"I always strive to exceed my clients' expectations," says Matt Peterson President of Make It A Great Day, Inc. He adds, "I'm excited and proud to offer another service that will contribute to our clients' success. Professional videos will help our advisors create a strong first impression and increased engagement with investors."
In a competitive industry, MIAGD has also recently made a statement by unveiling 3 new responsive design website templates. AdvisorFlex Websites have been a core service of MIAGD since its inception in 2004. "Website development and marketing for independent financial advisors has come a long way in the last 10 years," says Matt Peterson. AdvisorFlex Websites by MIAGD has always been on the cutting edge of technology and on-site SEO.
About Make It A Great Day, Inc.
MIAGD has been assisting independent financial advisors with their marketing and online exposure needs since 2004. Core solutions include website development, copywriting services, search engine optimization, social media distribution and (now) professional video production services. As a boutique marketing agency, MIAGD takes pride in the success of their clients enhanced exposure and only takes on a few new client each month.