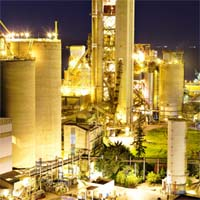 Almost half of the malignant mesothelioma cases were attributable to environmental exposure.
Raleigh, NC (PRWEB) December 05, 2014
Mesothelioma researchers in Milan, Italy have released a report illustrating the devastating health impact that an asbestos plant can have on people in the surrounding region. Surviving Mesothelioma has just posted a new article on the research on its website. Click here to read it now.
Scientists with the Department of Preventive Medicine in Milan and the National Heart & Lung Institute at Imperial College London evaluated mesothelioma incidence among workers and residents near an asbestos cement factory in Broni, Italy which closed in 1993.
"The largest malignant mesothelioma burden was among women, from non-occupational exposure," reports lead author Carolina Mensi. "Almost half of the malignant mesothelioma cases were attributable to environmental exposure."
A total of 147 mesothelioma cases were linked to the asbestos cement factory. Only 38 of those cases occurred among plant workers. Eighty-seven of all the mesothelioma cases occurred among women.
"This study is another disturbing illustration of the fact that no one is safe when there is asbestos in the environment," says Surviving Mesothelioma's Managing Editor, Alex Strauss.
To read the details of the new study, including the breakdown of workers, spouses and residents with mesothelioma, see Are Women Most Vulnerable to Mesothelioma from Environmental Asbestos? now available on the Surviving Mesothelioma website.
Mensi, C, "Impact of an asbestos cement factory on mesothelioma incidence: Global assessment of effects of occupational, familial, and environmental exposure", January 2015, Environment International, pp. 191-199. http://www.researchgate.net/publication/267628545
For nearly ten years, Surviving Mesothelioma has brought readers the most important and ground-breaking news on the causes, diagnosis and treatment of mesothelioma. All Surviving Mesothelioma news is gathered and reported directly from the peer-reviewed medical literature. Written for patients and their loved ones, Surviving Mesothelioma news helps families make more informed decisions.