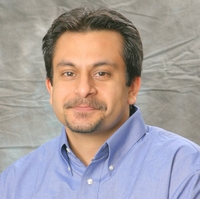 Plainfield, IL (PRWEB) December 05, 2014
Asif Rehmani will present two sessions at SharePoint Fest-Chicago from December 8-10, 2014 at McCormick Place Convention Center.
SharePoint Fest offers various technical classes and workshops taught by Microsoft Certified Trainers, Microsoft engineers and Microsoft MVPs. Attendees can choose one complete learning track or mix and match based on what content best meets the organization's current needs. This diverse set of courses and offerings were designed to ensure that various team members within an organization can walk away with as much knowledge as they desire in order to truly leverage SharePoint in their current environment.
Asif Rehmani has been training and consulting on primarily SharePoint technologies since 2004. He is often invited to speak at SharePoint conferences and events around the world. He is also a local Chicago resident and co-founder of the Chicago SharePoint User Group. Rehmani will lead the following sessions at SharePoint Fest-Chicago:
Tuesday, December 9, 2014
11:20 am - 12:30 pm - The no-code development story for Power Users in SharePoint 2013: There is a great developer story with the introduction of Apps now in SharePoint 2013. However, what if users are not code developers? This session will explore the different no-code development opportunities in SharePoint 2013.
Wednesday, December 10, 1014
8:30 am - 9:40 am - Driving SharePoint adoption in the organization: This session will investigate some of the concerns about why end users struggle with adoption. It's not because SharePoint is a bad platform (quite the contrary actually), it's because of past experiences with SharePoint. This session will help organizations find ways to make sure SharePoint is working for the company, and not the other way around.
In addition to attending technical sessions at the conference, attendees are also encouraged to visit the exhibit hall where they can see how the Microsoft SharePoint ecosystem is growing and evolving by speaking with technical experts and diverse channels within the Microsoft Partner Network. Rehmani's company, SharePoint-Videos.com will be showcasing its signature product: the VisualSP Help System - which provides in-context, on-demand help for end users delivered via a Help Tab in the SharePoint Ribbon.
For more information about the conference or to see the full agenda, visit SharePointFest-Chicago Agenda.
About Asif Rehmani
Asif Rehmani is a SharePoint Server MVP, Microsoft Certified Trainer MCT, and Consultant. He has been a speaker on SharePoint topics at several conferences around the world including Microsoft's TechEd, SharePoint Conference, SPTechCon, SharePoint Connections, Best Practices Conference, SharePoint Saturdays, SharePoint Roadshows and more. He is co-author of the books "Professional SharePoint Designer 2007", "Beginning SharePoint Designer 2010" and "Real World SharePoint 2010" by Wrox publications. Rehmani is founder of SharePoint-Videos.com a company that empowers SharePoint users by providing online SharePoint education and support for SharePoint end users and administrators. http://www.SharePoint-Videos.com
twitter: @asifrehmani